We are proud to take an active role in supporting charitable causes in the communities we live and work in. Over the last decade we have partnered with local Hampshire charities that raise awareness and funds for mental health issues, children and adults with learning disabilities, food banks and children fighting cancer.
In 2019, we reviewed and re-launched our charity policy. We have forged new relationships and now partner four local charities; Mind (Havant and East Hants); The Café Project (Basingstoke); The Trussell Trust, a local food bank charity; and Alice's Arc, a children's cancer charity. We feel very lucky that our staff are constantly suggesting and organising charity events. Throughout the year we have many cake sales and participate in sporting events for sponsorship such as the Great South Run. Best of all, Carrington West matches the amount raised by our staff.
Our new charity policy goes further. As well as our partner charities, our staff receive paid annual leave to volunteer for a charity close to their heart. We offer all staff the opportunity to take one day's fully paid charity leave per year, where they can donate their time (either individually or in organised groups) to a charity of their choice. To date this has included activities such as beach clean ups, collecting bucket change outside major events or working in a soup kitchen. We also offer the staff the opportunity to donate that day's wage to the charity as well. This has proved very popular and we love seeing the ideas and suggestions come in.
We believe in giving back at every step of our supply chain. Here at Carrington West, we installed watercoolers from AquAid. In so doing, we have become the proud sponsors of an Elephant Pump in Africa.
​

Our Partner Charities

Alice's Arc is dedicated to finding a cure and kinder, more targeted treatments for those affected by the childhood cancer, rhabdomyosarcoma. They provide support to impacted families through wellbeing services and a network of support groups. Visit their website here.
​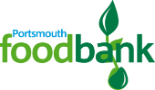 The Portsmouth foodbank provide three days' nutritionally balanced emergency food and support to local people who are referred in a crisis. They are part of a nationwide network of foodbanks, supported by The Trussell Trust, working to combat poverty and hunger across the UK. Visit their website here.
​

Havant and East Hants Mind work to promote good mental health within our locality. They seek to support and empower people to lead a full life as part of their local community. As well as fundraising through corporate events Carrington West provide practical support such as supplying meeting rooms and facilities. Visit their website here.


The Café Project is a charitable trust providing support, training and employment opportunities to people with learning disabilities through its community café and Circles Friday Club. Through their training facility and club they hope to improve the confidence and skills of all of their students and members. Visit their website here.
​

In addition to our four partner charities, our Board Directors donate funds each year to causes close to their hearts. These range from supporting local hospitals to national cancer charities as well as sponsoring colleagues, friends and family who run, bike, row or jump out of planes for good causes!
​Click here to see our environmental and sustainability commitments.
Meet our CSR Champions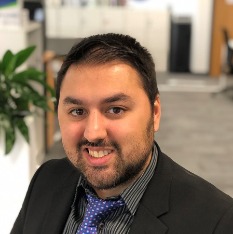 Hi I'm Krish, Senior Consultant in the town planning team and CSR (corporate social responsibility) champion at Carrington West. I joined Carrington West in September 2018, and I stepped up to become CSR Champion in 2021 with a view of increasing engagement amongst our employees and growing our charity program. We are all in an extremely fortunate position to be where we are with the company, and I think engagement starts from within the business so it is important to have a go to person.
Personally, I was always taught to remember how fortunate we are. When you compare what we have to the people that we are trying to help, then it makes it even more important to do what you can to help. I've seen first-hand what can happen to good people who fall into less fortunate situations and if we can help them in any way, then it's our responsibility to do so. We must remember that we're in a strong position to make a real difference to others. Being recognised in the community both as an individual and a company, as one that helps others, is one of the best ways to develop. I am also a big advocate of paying good fortune forward, and that's what I hope to work towards as CSR Champion.
Prior to Carrington West, I worked on projects for local charities Naomi's House and Jacksplace and Cancer Research. Whilst being CSR Champion here, I've introduced campaigns to support Alice's Arc, where we donated over 1,000 toys to three different hospitals and The Café Project, where we raised funds to renovate the inside of their café. I look forward to working on future campaigns with the involvement of everyone at Carrington West.
​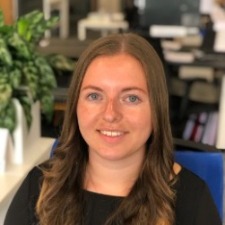 Hi, I'm Beth and I am an Accounts Assistant here at Carrington West. I joined the business in August 2018 and became a CSR champion in April 2023 to help Krish with our community and environmental responsibilities. Here at Carrington West, we are very fortunate to be supported and encouraged to take part in charitable work and our employee engagement is growing year on year, so it was time for the CSR team to grow!
I believe if you are fortunate enough to help others then it is the right thing to do, whether that is by lending a helping hand or providing something to someone in need, no matter how small the action it could make a real difference to the person or community you are supporting.
During my time at Carrington West, I have planned and held a fundraising event for The Rowan's Hospice which is held close to my heart, regularly donate blood and participate in beach and ocean clean ups to help reduce the damage to our environment.
​
In Spring 2023, a group from Carrington West volunteered to do two Easter workshops for the Literacy Hubs in Portsmouth. Alongside spending time running fun reading activities with children, we raised over £1000 for the charity!
Throughout summer 2022, we ran multiple events to raise money for the Café Project to buy new equipment for the café. Fundraisers included walking 5000 miles, a company picnic, and an exciting raffle at our summer party. We raised £2,500!