Back to Blogs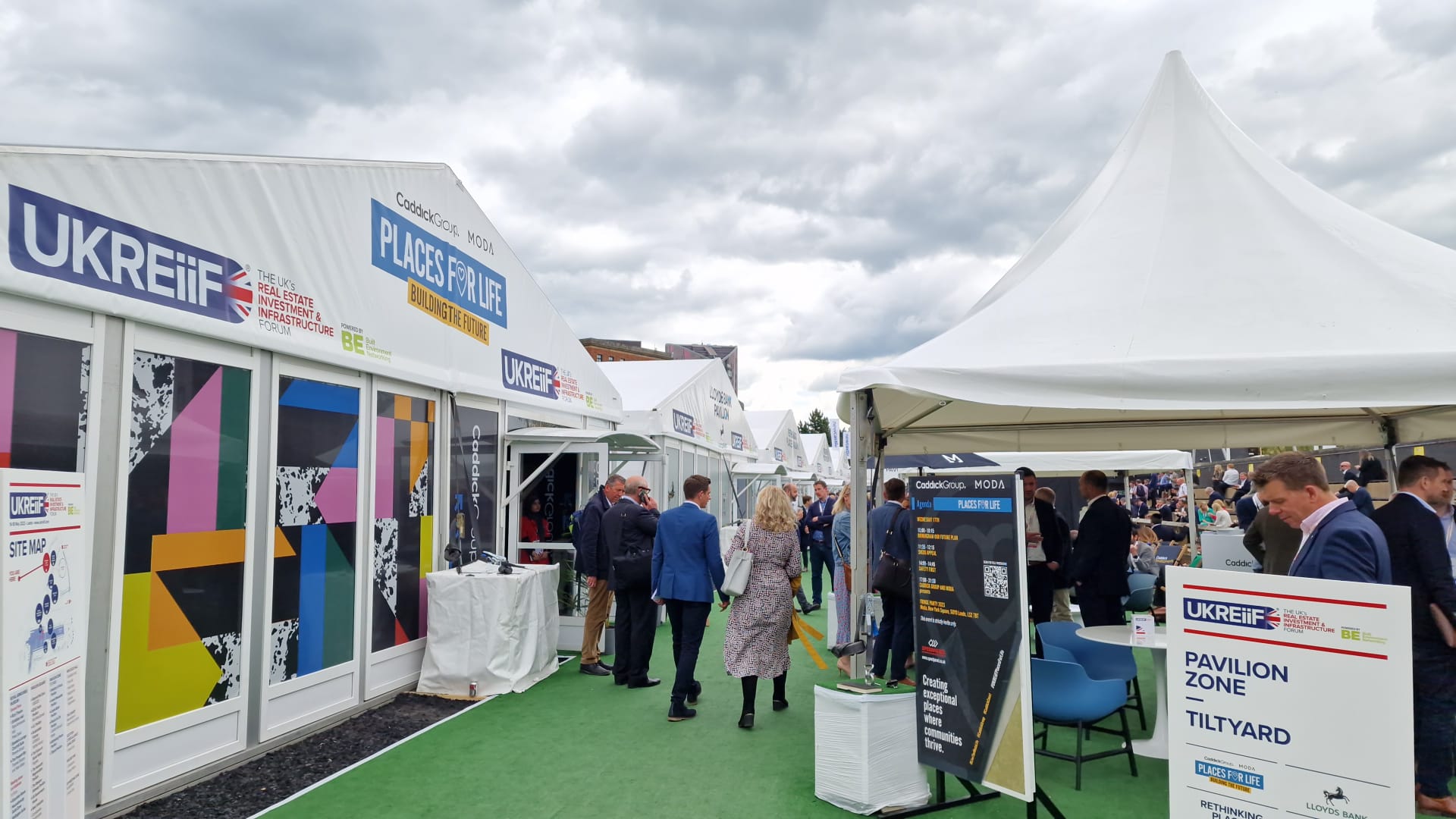 UKREiiF: Bigger, better and not in Cannes!
​Senior Consultant, Declan Bacon works in our property team. Last week he, along with his colleagues Kevin O'Shea and Krishan Adams attended the UK Real Estate Infrastructure and Investment Forum in Leeds (UKREiiF). In this first of two articles, Declan shares his observations and some of the highlights from this event.
UKREiiF: Bigger, better and not in Cannes!
By Declan Bacon
UKREiiF attracted a record 7,500 attendees this year from across the country. Last year saw nearer to 3,000 delegates, with the jump seemingly as a result of a preference for UK organisations preferring to not travel to Cannes for MIPM, which has been historically one of the leading events in the property calendar. Such has been the reported success of this year's event, hotels are already booked up for next year. Space was a little tight in some of the pavilions, so hopefully next year we will see bigger and better.
The objective of UKREiiF is to bring together investors with those organisations working in the property sector that are providing vital and public sector housing and construction projects . One of the aims of the event was to "accelerate" the Levelling Up Agenda in a way that will change our built environment to meet the social, economic and environmental needs of our communities.
There were some clear themes running through the three days of panel discussions, workshops and exhibitions including sustainability, ED&I, the need for planning departments to work with developers, the importance of the public realm and the huge targets that have been mandated for the supply of new homes.
ED&I
ED&I was interesting for us, as it plays directly into our core expertise as talent suppliers in the sector. It was great to see it feature so prominently on the agenda and being talked about in a variety of different contexts. The need to attract a diverse workforce into the sector so they can in turn be part of the process that plans and delivers property that works for all sectors of society is important. I also noted that there were some notable senior women presenting and leading panel discussions, which I hope will inspire the next generation of women into property roles.
Sustainable Development
In terms of sustainability, again, it was very much at the forefront of everyone's minds. There was some discussion around the balance between the need to build sustainable property going forward and the difficulties of improving the sustainable nature of existing properties. I was interested to hear more about the challenges around sourcing stock for such sustainable buildings, for example heat pumps. There seems to be a lot of good intentions, carbon targets that need to be met, but the practical side is somewhat lagging behind.
Bold solutions
One of the most interesting sessions I attended was "Bold solutions to the housing crisis". There was quite a bit of discussion around "build to rent" as option, which would represent a fundamental shift in the focus of housing provision, in the private sector. Build to rent was pitched as a very good investment opportunity, and would definitely speed up supply. I would have liked to have seen a developer on the panel to hear from all interested parties, and I would have liked to hear more about the role of modern construction techniques such as modular builds as an alternative. That aside, it was a very interesting session. The general consensus was that there was no quick fix. Time and increased levels of investment are needed, which is difficult to argue with!
Social housing
There were some huge numbers floating around in terms of targets for the number of new homes that are needed in the immediate future. Added to this, there are regulatory changes standards and maintenance of existing housing, which are having a profound affect on landlords and their liabilities. The result: budgets are being squeezed. The biggest challenge is how to allocate public funds to meet the need for the thousands of people waiting for housing and meeting the demands of fixing existing housing.
In our next article, we will look in more detail at the impact of current trends in the property market on hiring.