Back to Blogs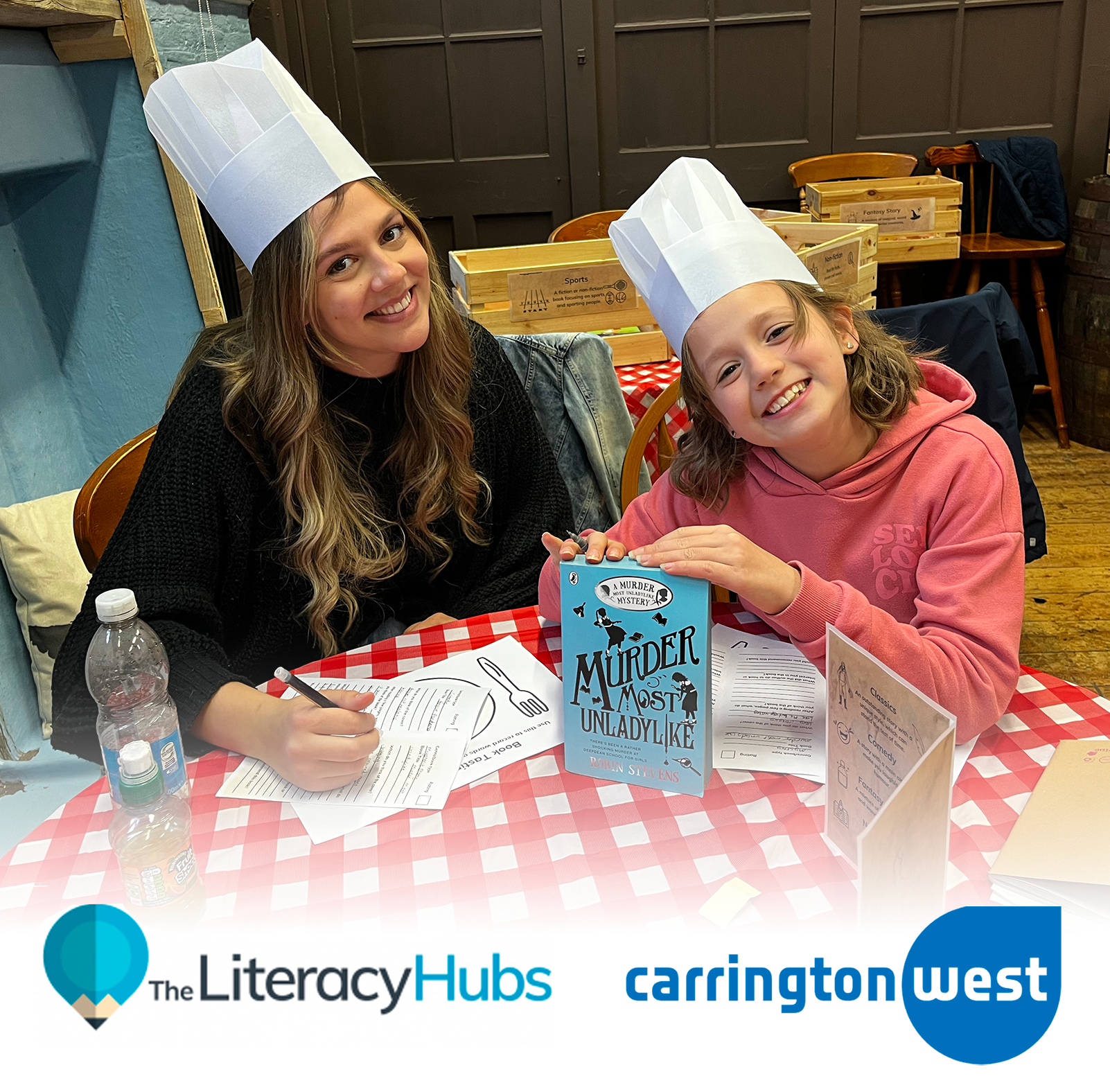 The Literacy Hubs - Easter Reading Workshops
​The Literacy Hubs is a Portsmouth based charity that helps young people develop literacy skills. Portsmouth has a disproportionately high number of children living in poverty and research shows that children from low income backgrounds are twice as likely to fall behind expected levels of reading and writing by the age of eleven. The charity works with communities to create fun and creative learning environments that directly lead to an improvement in child literacy levels and help stop as many as possible from falling behind and reaching their full potential.
In April 2023, Carrington West supported The Literacy Hubs in providing two Easter school holiday literacy workshops. The workshops were supervised by the charity's expert team, but also involved volunteers from Carrington West who worked with the children to help them complete fun and engaged literacy-based activities. These included using story cubes, playing Guess Who, writing short stories and poetry, as well as one on one supported reading time. The children particularly enjoyed writing stories using props as prompts that helped stimulate their imagination, and brought their stories to life.
A great couple of days was had by all and we look forward to future events. Thanks to Natasha Turner for organising, and to the Carrington West staff who took time out to be part of this important cause.
You can find out more about The Literacy Hubs by visiting their website here.