Back to Blogs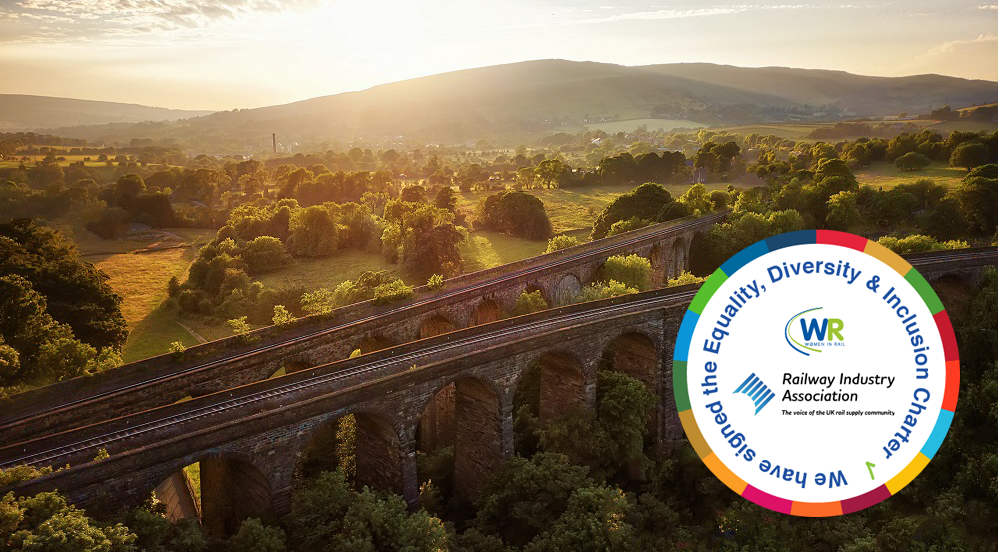 Carrington West joins major UK rail organisations in signing the ED&I Rail Charter
​
Carrington West has joined over 200 rail organisations in signing the ED&I Rail Charter, showing commitment to working together to build a more balanced and higher performing sector.
The Charter is a joint initiative between Women in Rail and the Railway Industry Association. Women in Rail was founded in 2012 and is a not-for-profit organisation working to attract women into rail jobs. The Railway Industry Association was founded in 1875 and has over 350 member companies, it is one of the oldest trade associations in the UK.
The scope of the EDI Charter is therefore not limited to increasing female representation within the UK rail sector but covers people of all backgrounds including (and by no means limited to) race, ethnicity, religion, gender (including gender reassignment), sexual orientation, age, socio economic background, neurodivergence, and any form of disability.
​
Carrington West rail team department manager, Oliver Gooch says,
"There are some amazing job opportunities in the rail industry at the moment. The sector is growing and evolving quickly as investment into major infrastructure projects accelerates. Leading the way in ED&I is the best way to ensure that we deliver the highest performing teams for our clients, that we access the best talent that is available whilst being fair and inclusive in the process.
​
Part of our commitment to ED&I in rail recruitment is to report on measures implemented and progress made, provide training and educate our employees and create our own inclusive culture. Co-founder and director of the rail team, Nick Rowe adds,
"Our own "people first" business strategy has put us in a unique advantage that our people practices are already focused on inclusion, engagement and performance. This means the teams that support rail clients come from a very diverse background already, they bring breadth of experience to add to the depth of knowledge they develop whilst working on niche jobs within rail."
​
This is not to say we have become complacent, if anything as a business we are more aware of how much work there will always be to do create equity of opportunity to diverse sectors of our society. Carrington West's ED&I Champion, Ella Razzell says,
"Signing the ED&I Rail Charter is not just a commitment or pledge for us. It comes with a framework and with the tools to help us improve and help us help our clients."
​
For more information, visit the Women in Rail website here.
​