Back to Blogs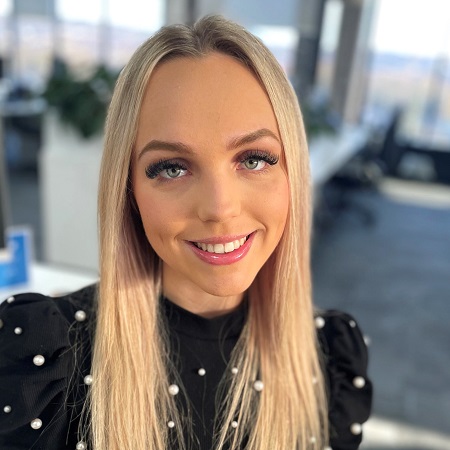 National Apprenticeship Week - Compliance
​It's National Apprenticeship Week and we are chatting with our apprentices here at Carrington West. We're proud to have multiple apprentices, including staff who started as apprentices, and are now at senior and deputy team leader level.
We caught up with Leah Kimber, our Compliance Apprentice, who is in the final few weeks of her apprenticeship course.
​
​Why did you choose an apprenticeship?
"I chose an apprenticeship as I felt this was a great way to get into an office environment and learn the key skills I needed in order to develop my career."
​
How's it going?
"It is good! I am almost at the end now so I have a final interview to complete which I will then have completed the course. I am currently on all distinctions which is a great goal for me to aim for to complete my interview with the same."
​
How do you balance working and studying?
"I create task lists, and make sure I have a clear urgent to-do list with deadlines. This allows me to see what tasks need to take priority. The team is amazing and they allow me to take time out to complete any apprenticeship work I need to."
What one piece of advice would you give to a new apprentice?
"Make sure you have a clear plan on how to balance you apprenticeship work along with your office work as it helps you plan your time better, meet deadlines and allows you to ensure all your work is completed to the highest standard."
What is one valuable skill you've learnt on your course?
"Time management because balancing all your work and making sure you are hitting deadlines but also making sure the work is to a high standard is so important so being able to balance your time allows you to do all those things."
​
If you've recently left education or are thinking of making a career move, find more career advice here.
Interested in working for us? Visit our careers page to find out more.