Back to Blogs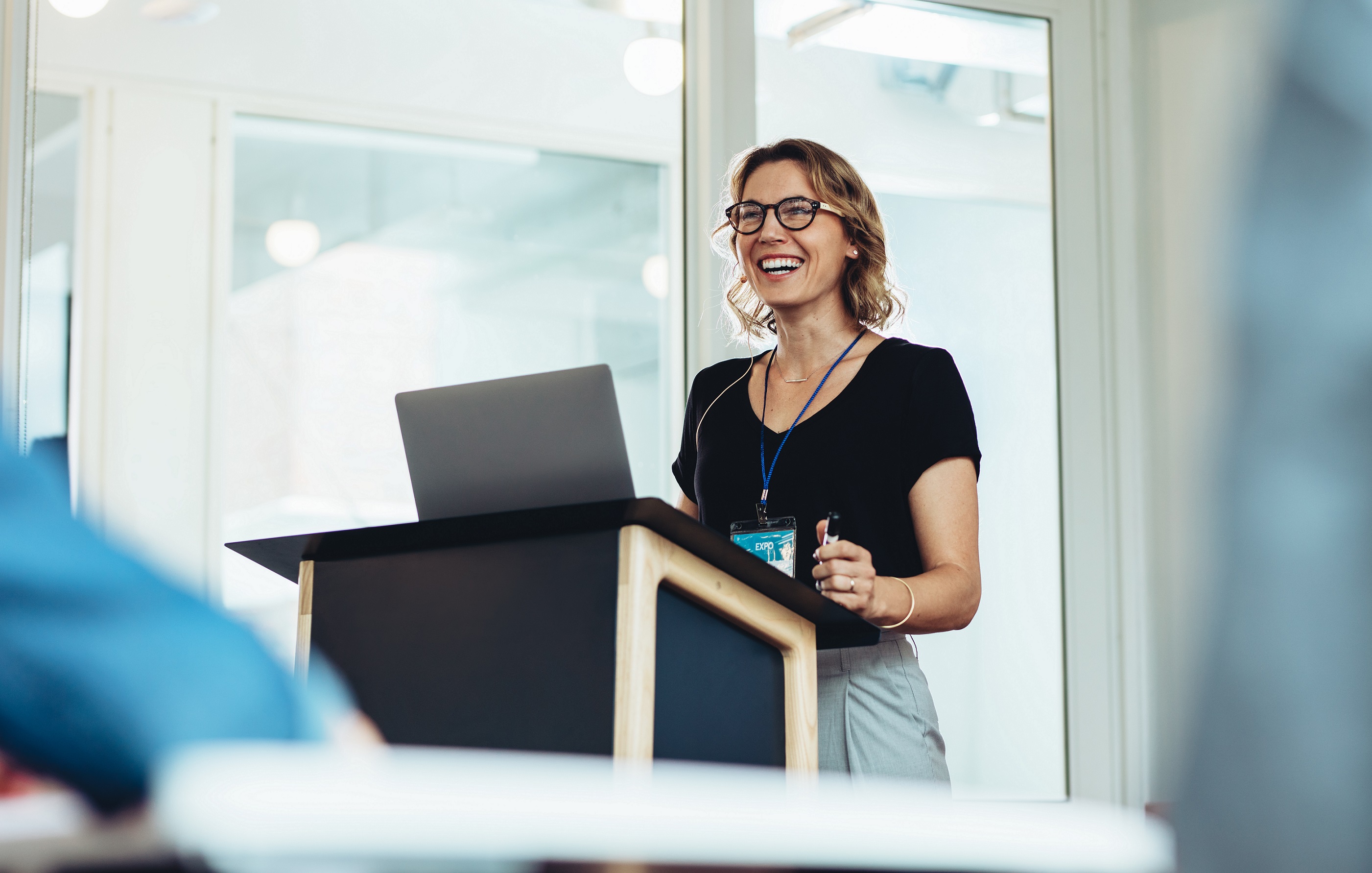 Conferences - the return of networking in-person
​Conferences - the return of networking in-person
For what seemed like an eternity, Carrington West (like many other companies) found ourselves caught between wanting to arrange in-person networking events and wanting to be as responsible as possible, with welfare of our delegates and ourselves under consideration.
As a result, we turned our attention to the wider town planning sector to see what others were doing during this tricky period. In October 2020, the RTPI hosted their first conference via Hopin, and we had the pleasure of speaking at the event. In the lead up to the conference, we had discussions about maximising the impact and the potential of our hour slot despite it being a relatively unknown experience for all of us. It also begged the question, would conference and networking events remain virtual forever – or were we destined to return to in-person events?
One of the best factors of networking in person is the ability to read and understand the audience you're speaking with. You can tell if what you're saying is being understood, if people are engaged, and ultimately you enable yourself to build better and stronger relationships. With a virtual conference, this element is removed completely, leaving you wondering if the person on the other end of the video is listening. There is no doubt at some stage in the last two years that all of us have been on the other end of a Teams call and found ourselves not paying full attention. Imagine a networking event where you can't see how engaged the other person is, and the potential difficulties that causes when making that important initial impression.
The virtual RTPI event itself was a success, and given the circumstances, showed that planners from across the country could get together and have meaningful discussions and build strong connections virtually, united by the sector they work in. In fact, knowing not everyone enjoys face-to-face networking anyway, it certainly seemed like this change was here to stay.
Fast forward to November 2022 and two weeks after an extremely successful Young Planners Conference in Milton Keynes and before the National Planning Conference in Birmingham, it's fair to say that in-person events and networking are very much back. It was great to attend the YPC and strengthen our relationships with sponsors, delegates and the RTPI organising committee, all of which we've had to speak with via Teams over the last two years. We are excited to be gala dinner sponsors at the national conference next week and look forward to meeting our contacts there.
Why should you attend?
Participating in these networking events can seem daunting, especially if you have no prior experience or are attending by yourself. The advantages to doing so make it worthwhile, and I've listed some of those below. Some reasons go without saying – like meeting new people – but there are more benefits that may be less often acknowledged.
· Keep up to date
This one is important for us; to stay in touch with the latest trends and news in the sector. It's relevant for anyone in the planning profession as what often happens at these events is a theme or topic is discussed, debated and ultimately a plan or follow up is widely agreed on. You can also learn what other sponsors and delegates are doing and this can give you a fresh outlook on your own work.
· Get fresh ideas
Following on from the last point – speaking with other like-minded professionals in your space enables you to pick up on new ideas, as you'll learn what others are doing. Exchanging information about challenges, goals and experiences can be key in driving you or your company forward.
· Being visible
Being visible at networking events is a great way of driving your career forward. It helps grow your reputation in the sector and gives others a chance to see that you are a professional in the space. It is a great way of being able to offer support and advice, which is only enhanced by regular attendances.
· Improve confidence
Attending these networking events encourages you to speak with sponsors and delegates whom you may not have met before – therefore taking you out of the self-perceived "comfort-zone". The more people you speak to the more your confidence grows and the more you'll grow yourself. This is a huge positive when looking at progressing your career – it is this confidence that you build through these events that will help you through interviews, first days, presenting, public speaking etc.
​
Networking events, both virtual and in-person can be extremely important for the progression of your career. They inspire, motivate, and ultimately drive your career forward. The cost of attending a networking event, both time and money, are often offset by the benefits above. The relationships you can build are often longer lasting than the lingering thought of whether an event was worth attending.
We hope to see you soon!
​
For more information on our sponsored events, career support, and town planning jobs, follow us on LinkedIn or reach out to:
Krishan Adams
Senior Consultant in Town Planning
krishan.adams@carringtonwest.com
023 9387 6041