Back to Blogs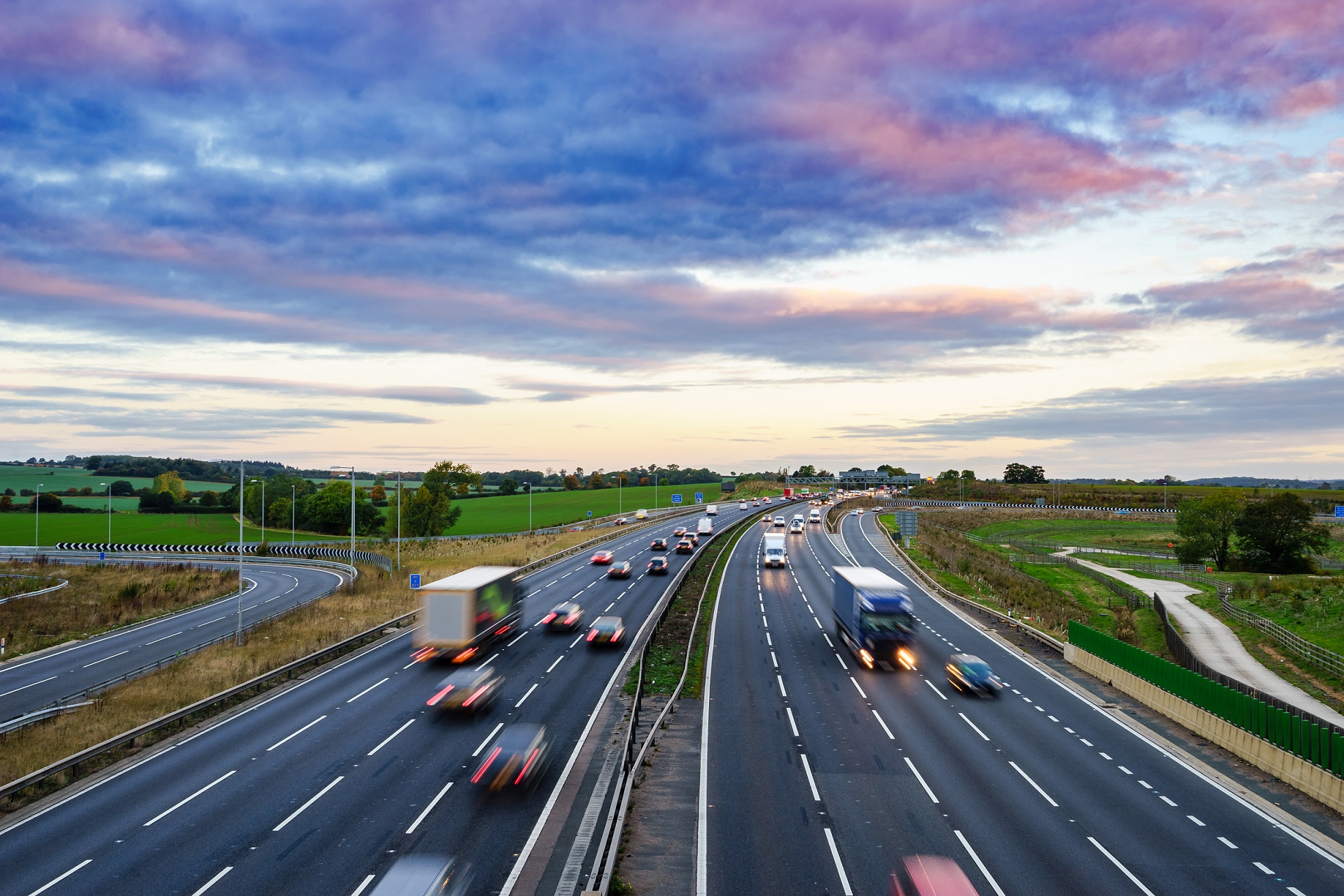 Life after university; transitioning to your first job
Transitioning from full time education to full time employment is exciting. However, it normally comes with many other major life changes such as moving house, leaving home or changing location, so it can be a time of stress and apprehension.
It shouldn't be!
It is the beginning of a new chapter and hopefully a long and rewarding career. When we work with graduates, we sometimes forget for many this will be your first time in a professional environment, whether it is an office or out and about learning a trade. To help you smoothly adapt to working life, we asked some of our highways contractors, clients and our consultants to share their advice, based on their own experience and from welcoming graduates into their teams.
Find your passion
James, a Director of his own transport consultancy business, has worked in the highways public and private sectors for over twenty years. His advice is general but so important and often overlooked.
"The one piece of advice that I would give is that it is important to figure out what you love doing and then make money from it, rather than making money and figuring out what you love. There will be loads of people in your career who will give you advice and help you develop your technical skills (an additional one is to ALWAYS BE LEARNING), but you are the expert on what makes you happy and fulfilled. Nobody else. This will be your life from this point on, and highways is an amazing and varied career with loads of great people, and so you have to make sure you love it, otherwise you will be miserable.
It took me a long time to figure out what I love, and it was a very hard journey - you can't expect life to be easy. And you may find yourself trying and failing a lot, and that will be scary. But when you find something you love, you career will be amazing. All your skills and knowledge can be learned, but what makes you happy is just for you."
Ask questions
Ilya Donets, Carrington West Principal Consultant in the highways team was recently interviewed by his alma mater, University of Portsmouth, about his career and life after university. He notes,
"Work provides a routine which is important for planning and organising your time. You know exactly when you're at work and not, how much you're getting paid, and what you can and cannot save or spend your money on. You can't bunk work like you'd do with lectures but you definitely fall into a routine quite quickly."
He goes on to share some more practical advice for those early days in your first job;
"Take time to listen and observe and don't get involved in office politics. I'm always one for keeping your head down and cracking on with work."
This feeling is supported by one of our long term contractors, a traffic engineering and road safety specialist, who says he has taken on board advice from his late grandfather who was a pioneer in the fire service and later a trade unionist and magistrate.
"Grandad's advice to me was 'keep your eyes and ears open and mouth shut, unless of course you didn't understand what you were being told, in that case, ask questions, even if they feel like stupid questions'". You will find the soundest advice often comes from older generations!
David, a senior traffic engineer, appeals to graduates to go back to basics, advising
"Common sense is the main attribute and willingness to learn with enthusiasm."
This is a sentiment shared by drainage engineer, Mike, who succinctly states
"'Listen very carefully, you are still learning'
Fully understanding the learning and development opportunities that will be available to you is paramount. You may feel like you need a break from studying in the short term, but you will very quickly find that you need to stay on top of your professional and personal development to keep your career on track.
Know where you are going
Chris, an experienced highways project manager, advises a pragmatic approach to your long term goals by having a plan to acquire the skills you need.
"Develop a tailored learning programme towards CEng status as soon as you can and aim to obtain CEng status soon. Also be innovative in acquiring knowledge and experience inside and outside the workplace by attending occasional professional meetings. This also helps to broaden work contacts, and professional and personal skills. Don't restrict your career opportunities by just working solely in one sector, try and gain experience across other professional sectors possibly even with contractors, private sector, public and private sector consultants for example."
Thomas , an experienced senior traffic engineer, agrees that professional qualifications in the highways are a must to progress and although will take time and commitment will reap financial reward.
"Ensure you register yourself with professional bodies e.g. Institute for Highways and Transportation [CIHT] or Civil Engineers [ICE] as a first step. Secondly, get on their professional career development programme for the first three/four years to attain professional qualifications."
Have an open mind
NEC project manager, James, advises graduates to have an open mind, something that we strongly agree with and frequently counsel graduates. There is often a disconnect between what has been taught at university and the reality of a your day to day duties. It is always prudent to be prepared for this. James says,
"I would research exactly what the job really entails, avoid having preconceptions and do not assume what you will be doing. Be prepared to undertake the menial tasks which is all part of career learning process which shows both willing and commitment to your employer and team that you are serious about the chosen career, this should greatly benefit you in the future."
Mike, a drainage engineer, echoes the sentiment,
"You have done amazingly well to be awarded a degree in you chosen subject, congratulations, but when you start work you will be surrounded by people with vast experience as well as an academic qualification. So still be positive and believe you can make a difference, but also show a little humility. You are going to learn a huge amount during your first few months. Then one day you will be passing that knowledge onto others."
Be organised to avoid first day nerves
Jason Kohle, highways Lead Consultant here at Carrington West, says he and his team are always on hand to prepare graduates for the more practical elements of your first job.
"We do tend to hand hold graduates through their first few weeks because we find it is the smaller things that can cause anxiety. We get more questions about where to park on their first day than we do around their onboarding and training programmes!"
If this is you, know you are not alone! We hear stories of people going hours or even days without knowing where the toilets are or the canteen. It sounds strange, but the first hours and days can be overwhelming and even the most confident of us will feel like the new kid in the class at first. Jason adds,
"Being organised and doing research is as important as it was when you were interviewing. Ask you recruiter or employer contact questions in advance so you know the dress code, where to go, what to bring. They are not ridiculous questions and they will allay many first day nerves. After that, your focus should be on fully understanding what is expected of you and don't be afraid to ask questions – all the time".
Make a good impression
Harry, a highways engineer, speaks about the importance of making a good first impressions, something we brief all our interviewees to think carefully about,
"On punctuality; the right dress code; observing; listening; learning; being friendly and interacting with everyone, these would be regarded as good 'first impression' traits to be exhibiting on the first day/job."
He goes on to reiterate some of the previous points raised, reminding us that this is your first step, but it helps to have an idea of where you want to go.
"As a graduate, one will have studied in a particular field for a few years, they are already likely to have a good theoretical understanding of what working in that area entails. Of course there are those who may have studied something other than where they start their first employment. Naturally the practical experience starts with the first interaction with colleagues in their chosen career, this working relationship can then develop with effort, self-motivation and assistance from fellow colleagues to achieve their professional goals in life.
If anyone expresses interests in large scale projects, they may find civil engineering rewarding. An important branch of that area is highways engineering, where highways/infrastructure are an essential part of life in the movement of goods and people and therefore a worthwhile career to pursue / kick start."
Similarly, Christopher, who specialises in flood risk, adds his sage advice, not just about making a good first impression but also bearing in mind potential office politics
" In the words of the NHS fund raising hero Captain Tom (fellow Yorkshire man) I would advise, 'Never make an enemy out of someone who could be a friend.'"
He counsels everyone, but specifically graduates and new team members to be mindful of what you say in terms of content or tone of delivery, adding
" 'thought before talk' would be a further pointer".
Finally, we leave you with the wise words of Clive, a highly seasoned highways professional with many years in the sector, who says,
"Wear the very best, smartest appropriate clothes and shoes you can afford. First impressions are exactly that and you only get one chance so don't muck it up."
For more information on highways jobs and career support please contact your Carrington West consultant or our highways public sector (regions) team:
Jason Kohle, Lead Consultant, jason.kohle@carringtonwest.com 023 9387 6006
Harriet Simmonds, Senior Consultant, harriet.simmonds@carringtonwest.com 023 9387 6051
Megan Knight, Associate Consultant, megan.knight@carringtonwest.com 023 9387 6082