Back to Blogs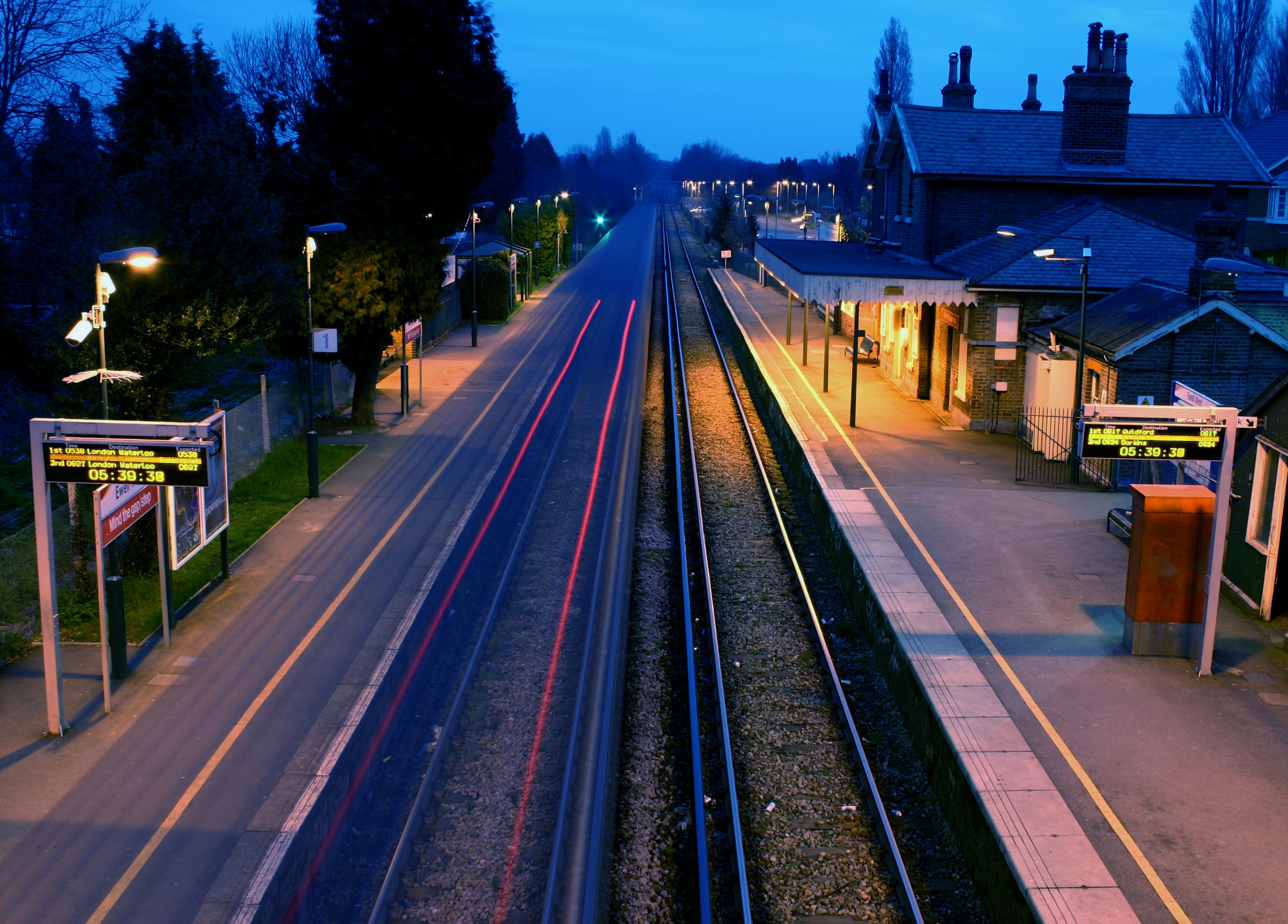 Career Opportunities in Rail in 2022
​Last year we published an articleabout opportunities for careers in the rail industry. At the time, investment into the sector to ensure the rail network is the backbone of the UK's transport infrastructure was front and centre. Fast forward almost eighteen months, and many are calling into question plans that were based on 25 years of rising passenger demand. Added to which, the pressure on the sector post-COP26, to significantly contribute to the meet climate goals.
To find out more, we caught up with Nick Rowe, Carrington West Director and Oliver Gooch, Rail Team Leader, to find out how they think the market has evolved and how this will affect job opportunities.
Nick Rowe, Director
"We are not seeing any slow down in demand for professionals in the sector in engineering or design side roles, or blue-collar roles in maintenance or building. Major projects such as HS2 have forged ahead, and government commitment to completing such projects has been emphatic, even in scenarios where adjustments to plans have been made. In fact, if anything, some areas of investment seem to be stepping up.
Having said this, we may see a period of caution in terms of planning. The rising cost of fuel, and critical components such as steel and cement, may mean disruptions and unreliability in supply chains. Whilst I don't expect any knee jerk reactions, I would expect more careful and possibly lengthier planning periods, to ensure contracts awarded are robust and can stand up to scrutiny in the first place.
Whilst there are concerns over the impact of lower passenger numbers, rail freight may well compensate. Not only is it more environmentally on point, it could be the answer to the heavy reliance on road transport which is struggling to meet demand with current HGV driver shortages."
Oliver Gooch, Rail Team Leader
"When we published the below article last year, it was very a broad brush stroke commentary on the opportunities in the market based largely on changing technology and innovation. This hasn't changed so I am happy to report that our team has continued to see high demand for talent across design consultancies and large contracting firms. It also goes without saying that ongoing maintenance remains a priority for the network and is unavoidable, so really we are in a situation where job vacancies are greater than candidate supply. This presents a massive opportunity for those entering the industry either straight from education or those looking to transfer from outside the industry.
This could change in the medium to long term. But like Nick, I am optimistic that the need for innovative solutions to meet sustainability goals and to modernise the network will mean that we stand by our claims; it is still an exciting time to join the sector!"
For more information, please reach out to Nickor Oliver.
________________________________________________________________________________________________
​
Despite a tumultuous twelve months the rail industry in the UK is estimated to continue its long-term growth trend post pandemic. This is comforting news for incumbent professionals and those new to the job market alike. The industry's proven resilience along with exciting emerging developments makes it a very attractive option for workers of all skillsets and seniority levels. Here are a few reasons why.
High Speed Rail Projects
However contentious HS2 is, you cannot escape the fact that the project, along with other major high speed projects in the UK, is creating a vast number of jobs. It has been estimated that 22,000 roles will be created so whether you are an experienced engineer looking to hone your skills on niche contracts or a trackside worker looking for a role with longevity, there is something for you. If high speed rail isn't exciting enough for you, watch this space! In the very long term, high speed rail may encompass electric hyperloop and magnetic levitation technology to move people and goods around even faster. Realistically, for now, high speed rail projects are actively recruiting and securing a role in the early stages of design and construction is an opportunity not to be missed.
Decarbonisation
The Department of Transport has outlined ambitious decarbonisation plans to reach a target of net zero carbon emissions by 2050 across the transport sector. In rail, to achieve this there will need to be significant investment into infrastructure and rolling stock. Once the appropriate research has been completed that will identify how technology and automation will feature in a transition and the opportunities for use of overhead electrification, hydrogen or battery power we are likely to see associated roles come onto the job market. In the meantime, Network Rail is already pursuing an internal decarbonisation plan that will likely call on professionals from other sectors with transferable skills as they look into renewable energy, energy storage and low carbon design.
Investment in Skills
The above paints a picture of a dynamic industry with plentiful opportunities in the future. Of more interest to today's job seekers, are the specific programmes in place to attract, train and retain employees that are available now. At entry level, research by City & Guilds and National Skills Academy for Rail (NSAR) point to increasing skills shortages in the next few years. Employers are having to face up to the impact this will have on their ability to deliver projects and are responding accordingly with an array of apprenticeship and graduate schemes aimed at drawing the younger workforce into the industry in design, delivery and maintenance positions. Initiatives such as the 5% Club are regaling commitment from major corporations for "earn and learn" roles and rail sector organisations are getting onboard as they see the opportunity to bridge the skills gap and create a future pipeline of talent.
Further up the career ladder, an aging workforce may see an exodus of skilled workers in the next fifteen years. The aforementioned City & Guilds/NSAR report predicts that 28% of the rail industry workforce is over 50 and that this, coupled with an extra 7,000 to 12,000 workers a year needed to fulfil projected sector growth, means the skills gap will widen. The good news for job seekers is that opportunities exist to transition into the sector or to upskill as hiring organisations plan to avoid a future skills shortfall. Investment into training and retraining is a necessity that ambitious job seekers can capitalise on.
Government Funding
The Department of Transport (DfT) allocated over £50bn of funding for rail improvements and enhancements between 2019 and 2024. The funding period, known as Control Period 6 (CP6), officially started in April 2019, but so far many of the projects identified have yet to start. Projects outlined by Network Rail are focused on "putting people first" and will include improvements to assets (infrastructure, stations and rolling stock), improvements in operational and timetable efficiencies and better communication with passengers and freight customers. Employers very much feel we are on the precipice of a major upturn in demand for talent as soon as individual projects are given the green light. The scope and variety of the roles that will be created will be broad as projects will include design, delivery and maintenance personnel across the UK.
Diversity & Inclusion
Another positive for the workforce is the rail sector's realisation and recognition that it needs to create a more diverse workforce. Diverse teams perform better and widen the talent pool. Amongst BAME, women and young adults the perception is that the industry offers little so employers and their recruiting partners are working to change this. In addition to incorporating D&I best practices into the recruitment process, there is also a need to better communicate and educate all sectors of the community on the wide variety of roles that exist. As a result, we are already seeing the industry putting into place measures to support a more diverse workforce. For example, offering more flexible working hours to support working parents or those with care responsibilities, as well as making physical modifications to workplaces to make them accessible.
Automation & Innovation
Rail, like every sector, is in the midst of a digital revolution. There is no area of the industry that will go untouched by automation or the implementation of technology including rail infrastructure, rolling stock, stations and their immediate environments and customer experience. In 2018, the government and The Rail Delivery Group, which represents rail operatives, launched a joint action plan to ensure the appropriate use of technology and automation to make improvements in a bid to meet expected increase in rail demand. Alongside long-term innovation, organisations are looking at ways to harness the data they are already receiving to make operational efficiencies. Tech jobs are already on the rise and whilst there is always the fear that automation will remove the need for some office based roles, the net gain will mean abundant opportunities.
Globally, demand for passenger and freight rail is set to double by 2050. As the most energy efficient form of transport we have we will see substantial government backing into ensuring the future success of the industry. The industry has proved its resilience and is facing a future of innovation, growth and opportunity. What better time to join?
If you have any questions or would like more information about a career in rail, please contact us today.