Back to Blogs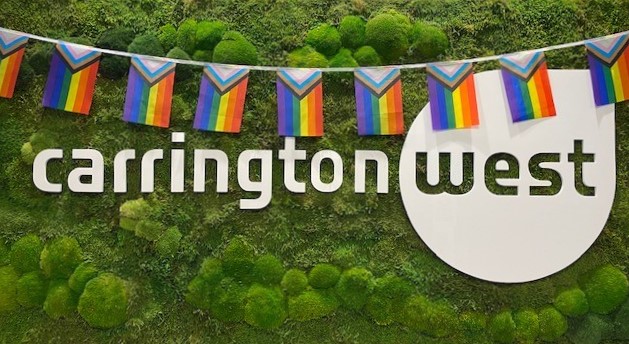 ​What is Pride Month and Why is it Important to the Recruitment Industry?
June 1st to 30th is pride month, and this year also marks Pride 50, which is fifty years since the first pride march. June is an important month as it is when the 1969 Stonewall riots occurred in the US which are widely accepted as the beginning of a change in gay rights across the world. Although a lot has changed in the intervening years, there is a continued need for issues affecting LGBTQ+ communities to remain in the spotlight so all sectors of society are represented in every aspect of our lives.
In the recruitment world, acknowledging and raising awareness of Pride Month is an opportunity to perpetuate discussions around diversity and inclusion (D&I) in the workplace. D&I has been a hot topic already in 2022, but there is always a danger that jumping on the bandwagon with makes any action a tick box exercise rather than a genuine desire to drive change. With many organisations under pressure to meet D&I goals, as recruiters, we are all very aware that much more work is needed to actually deliver against targets rather than create a policy that then languishes in a desk drawer. Pride, and other awareness days helps keep the conversation front and centre, but what we really need is accountability and not "rainbow-washing".
We asked some of our consultants and our own D&I champion, Ella Razzell, what progress is being made by our clients to recruit LGBTQ+ staff.
Q: Why is it important that we take the time to raise awareness for Pride month?
We want to make sure we present suitably qualified candidates from all walks of life to our clients, so they can consider the person as a whole, for a role. Diverse teams make commercial sense, they outperform non diverse teams, that we already know. As a result, our clients have diversity goals to meet which we need to support. Beyond this, and most importantly for our business, it is simply the right thing to do.
Q: You are Carrington West's D&I Champion, what is the number one piece of advice you give our consultants and their clients when it comes to recruiting from the LGBT+ community?
A: For me, taking a long, hard look at your current working environment and making sure you can accommodate everyone is the first really important step. For example, imagine if you hired a person who relies on a wheelchair, but your only office access is three flights of stairs, you would have to make a change. Not everything is as obvious though, and we urge hiring organisations to start with staff training then move on to updating and enforcing workplace discrimination policies for example. Doing the right thing brings a cultural change that you can then talk about in the recruitment process knowing you can deliver.
Q: In your view, what needs to change to make sure the LGBTQ+ community is supported in the recruitment process?
A: I feel we need to consistently have open and honest conversations at every stage of the process. Only then can we work to raise awareness, understand enough to be sensitive to people's needs and work to put in place training to educate everyone as and when necessary.