Back to Blogs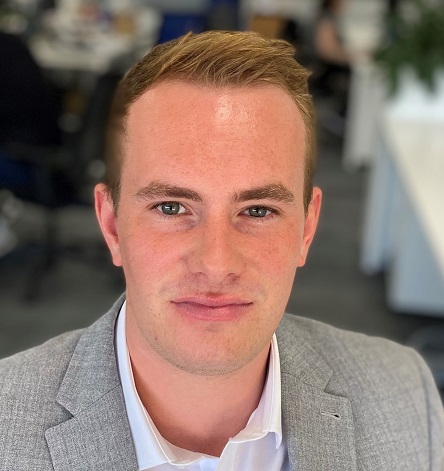 The Building Control Skills Crisis: Can We Solve It?
'We are under resourced', 'We just don't have the budget to recruit seniors', 'Half of my team are retiring', and, 'There doesn't seem to be any level 6 surveyors out there' are just some of the hiring problems building control teams are facing in the current market. This article seeks to identify the causes of the building control skills shortage. It aims to understand the problems facing hiring managers and seek some solutions to these problems, whilst also identifying what employers can be doing today, to protect the future supply of skills into the industry.
​
What we need to be aware of
The wider recruitment problem
Firstly, we can identify the candidate shortage by looking at the employment industry as a whole. Key findings from the REC report in April concluded that vacancy growth hit a six month high demonstrating the rapidly increasing demand for staff in all sectors. The supply of labour has plummeted resulting in a spike in starting salaries leaving some organisations unable to compete for talent (REC 2022). Many causing factors can be attributed to COVID-19, Brexit restrictions on European talent supply and the Ukrainian war impacting global trade. Claire Warnes, Head of Education, Skills and Productivity at KPMG UK, said: "There's no end in sight to the deep-seated workforce challenges facing the UK economy". We therefore need to brace ourselves for a long and challenging recruitment journey over the coming months and possibly years.
Changes in the building control market
A lot has been going on since I last produced a report on the market in November of 2021. The Building Safety Act 2022 gained royal assent on the 28th of April 2022 leading to mixed opinions from the wider building control community. On the whole, it is at the very least a positive step towards improving the building safety crisis as well as offering leaseholders protection they need. There are still issues surrounding PII with RICS feeling it is too weak to meet needs of the industry (RICS 2022) and is currently causing concern for many surveyors. The building safety regulator will require building control professionals to register to practice and prove their competency, leading to further questions and uncertainty from industry professionals.
​
Causes of the building control skills shortage
Building control professionals seeking early retirement
When I ask hiring managers how their vacancy has arisen they often respond with one of my officers has recently retired. The average age of a building control surveyor is now approximately 57! The concern over a lack of new talent coming into the industry will only see the candidate shortage become more significant as building control professionals continue to retire. Ever more frequently I am hearing from managers that a number of officers have taken early retirement. When I speak to these candidates they tell me it is partly a result of the Building Safety Act 2022. Professionals, some of whom may have practiced building control for 40 years, cannot comprehend why they would need to devote a significant proportion of their time to retraining and proving their competency. They feel undermined by this and would prefer to take early retirement to avoid the hassle therefore significantly impacting on the candidate shortage.
Candidates opting to change industry entirely
Building control professionals often have varied backgrounds. Some are multi-disciplined surveyors, engineers or architects too. Others may have transferred their skills from areas such as site management and have retrained as a building control professional. For this very reason building control surveyors have options! Conversations I recently have had involved candidates telling me they could use their alternative skills and avoid having to get on board with the new building safety regulators 'regime'. Furthermore, salaries in these other industries are comparable or better than those being offered in building control and therefore poses the question; why would I re learn something I already know when I can earn more money doing something else that does not require me to prove my competency?
A plethora of vacancies
In the current market it is more difficult to find a building control team not looking for talent than one that is. Personally, over the past two months I have been briefed on a record number of building control vacancies and it doesn't seem to be slowing down. On a positive note, I am regularly being told that business is good and the demand for work is significantly high. With lots of redevelopment and the government suggesting that we need 300,000 new homes a year (BBC 2021) the need for the industry is undeterred. The underlying issue is do we have enough resources to keep up with the demand?
Salary competition from other industries
You can entice talent to an industry by offering attractive salaries. The cost of living is increasing, and inflation could hit 8% by 2024, the highest of any G7 country (Financial Times 2022). Building control must do everything it can to compete in the wider market. According to Glassdoor (2022) the average salary for a building control surveyor is £34,637. In comparison, on the same website the average salary for a site manager is £45,011 and £37,053 for a civil engineer. If the barriers to entry for building control are harder than other industries, it will make it difficult to attract talent when the salaries are not comparable.
IR35 impact on the contract market
The changes to IR35 have had a detrimental impact on the number of local authorities building control contractors. A number of contractors are still yet to have adjusted to IR35 and are finding it more difficult to obtain work through their limited companies with local authorities. Some contractors have altogether said they will 'give up' contracting if they are unable to operate outside of IR35 regulations. This has been one of the biggest reasons hiring managers have had difficulty finding suitable contractors for their inside IR35 vacancies.
Overview
We have only covered a small proportion of causes for the ongoing building control candidate shortage. I will identify one way in which we can start to tackle the shortage using graduates and hopefully prevent a crisis where we have very few professionals left in years to come.
​
Graduates
On the LABC website it outlines to graduates how they can get into building control. Most require you to have an HNC, HND, degree, or an equivalent qualification. Employers may also prefer you to be an accredited member of a professional body such as the Royal Institution of Chartered Surveyors (RICS), the Chartered Institute of Building Engineers (CABE) or The Chartered Institute of Building (CIOB). Currently, the most relevant subjects are building studies, building control, building surveying, structural engineering, and civil engineering.
Currently the options for building control as a standalone university course are very limited. UCEM and the University of Wolverhampton are the only two universities currently offering a building control specific course. If awareness can be spread about these courses or if they can become more easily accessible, I am hoping many students will consider careers in the industry. At the time of writing the LABC have ZERO graduate jobs on their website. If you're a graduate looking for a graduate position once you have finished university, more often than not, you go to Google. Based on a quick google search for 'Graduate Building Control Jobs' you can bring up a number of opportunities. However, when you search for graduate building control jobs online all you find is a small handful of approved inspectors leading the way. We must start collectively making courses and entry level roles more accessible as an industry.
I have compiled a short list of recommendations on how local authority teams and approved inspectors can help entice graduates:
Attend university events (recruitment fairs, networking events, offer to talk to classes in the above subjects for free)

Partner with university courses or sponsor teams and events

Offer more graduate/trainee roles

Open days for university students at your organisation

Offer more university placements or shadowing opportunities

Do a marketing campaign tailored to graduates

Advertise your company on job boards and social media! You can use a case study showing the career development of an existing employee and how the went from trainee to building control superstar.
​
Shifting the focus
The attitude towards graduates and trainees needs to change within the industry. The demand in the here and now is for qualified senior surveyors. One issue that managers have with bringing in more graduates is increased time spent on training. Something we are already seeing with surveyors heading off to attend LABC training courses leaving many teams under resourced. However, in my view, the bigger issue is when our existing seniors retire, who is stepping up into these vacancies? To prevent this from happening we must bring in more graduates, so that our existing junior surveyors can naturally progress through the ranks. It may not solve the immediate shortage, but it may contribute towards preventing an even more severe one in the future!
Is there more that can be done at an even earlier stage? A few years back the government promised to invest in apprenticeships so that people from all walks of life had a better opportunity in the employment market. The University of Wolverhampton has the level 6 building control apprenticeship degree as does the University of Westminster. Some approved inspectors have their
own apprenticeship programmes that have proved to be really successful. Can we offer more? I certainly think so.
Our view towards graduates
Our town planning team have been championing local authority planning graduates to great effect. In 2021 Kevin O'Shea of the Carrington West town planning team produced a report on why local authorities should hire grads. Many of the points made have great relevance to the building control market too. Regularly we are approached by building surveying graduates who are unsure on what to do next. Often, they are finding it difficult to secure graduate roles due to limited experience and a lack of advertised opportunities.
Many hiring managers put this off due to the increasing time and cost of developing trainees. We believe that there is more to be gained than lost in the long term. The advantage is that you can develop and nurture new talent so they operate in a way which is tailored to your specific way of working. In turn, this will produce desired outcomes over time and you'll find that graduates are extremely keen to learn and will give maximum effort and enthusiasm.
One thing we can help with is introducing graduates to you on a temporary to permanent basis. The benefit to the graduate is they get their first piece of real experience in a building control team. For the organisation, they can assess whether they think the graduate is the right fit for the team before hiring them permanently. Often a wrong permanent hire from the outset can be very cost inefficient as you will have to pay the candidate for their time, re-advertise, re-hire and re-train the next candidate all over again.
The reasons why you should hire a building control graduate:
✓ Immediately available
✓ Open to learning
✓ Enthusiasm
✓ Focus on developing skills you need
✓ Open to permanent or contract work
✓ Proven success in local authorities
✓ Value for money
​
Conclusion
To conclude, we have identified a number of reasons why we are seeing a significant skills shortage in building control. Some of these things are out of our control however there are actions that can be taken. Individually we can offer more opportunities for trainees and graduates with our organisations. The mindset towards investing at entry level needs to change. As an industry we must rally together to ensure that we receive enough support from the government to keep building control alive and operational. The industry will be relying on funding from the government to bring in apprentices and graduates. Without graduates and with an ageing workforce we will only see the candidate shortage get worse! There are a number of other ways we can also contribute to protecting the future workforce and we have just covered one of them. The best thing we can do is start actioning preventative measures now and secure the future of the industry!
If you are responsible for recruitment within your building control team and would like to discuss the market or learn about the ways in which we can assist you, please email ryan.hamlett@carringtonwest.com or call on 023 9387 6052.
If you are a candidate looking for your next opportunity in building control and would like to find out how we can help you, please also email ryan.hamlett@carringtonwest.com or call on 023 9387 6052.