Back to Blogs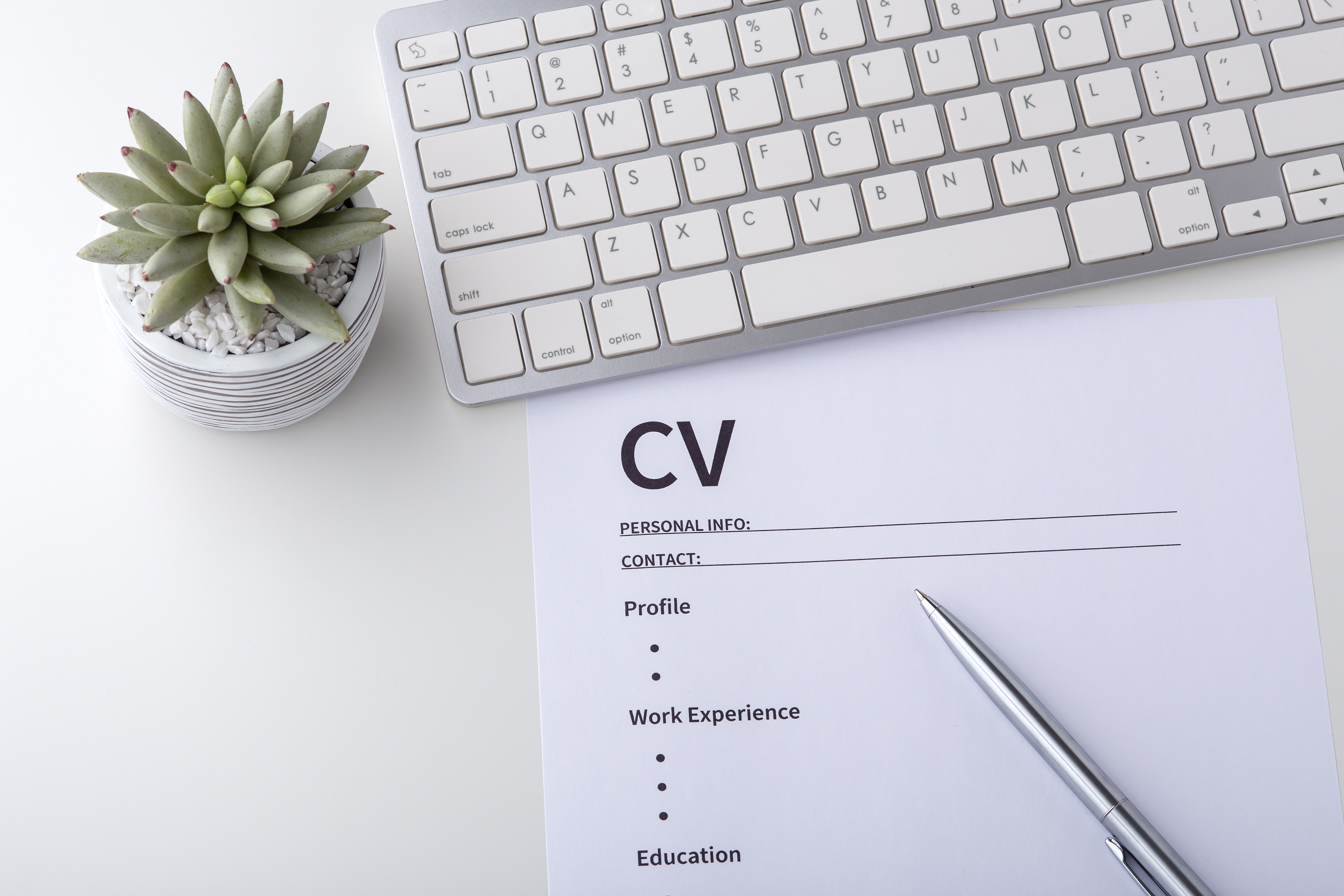 Build a Better Graduate CV
​Do you want to improve your CV, or are you writing your CV for the first time? Follow these tips from our expert recruiters, and you will be more likely to get noticed for the job you want and the career you deserve.
CV Structure
A CV asks for a lot of information in a professional, concise document. There is a tried and tested format to CVs in the UK, and we recommend you follow it at all times. Many employers use automated software to filter applications , so following the accepted layout will help ensure your CV does not get lost.
Here's how to structure your CV to present yourself in the best way, starting at the top.
Provide Contact Details. Name, address, contact telephone number and email address must all be included, at the top of the page. If you are at university, but looking for work near your hometown, list both addresses and clearly mark the difference. If you are open to relocation, you can address this in your opening statement.
Detailed Opening Statement. Talk about yourself, in the third person, what you do, what you aim to do, what you've studied, and some key qualities you possess. Keep it short, concise and to the point.
List Key Skills in Bullet Points. List skills that are relevant to the jobs you are applying for, including personal skills, software and technical skills, and anything else that might be relevant.
Detail Relevant Work Experience. Pick out key responsibilities that will be relevant to the job you are applying for. Be concise and don't make it too long. Start with your most recent position. If you have not yet gained relevant experience, use the space to speak about an internship or a any aspect of your studies that is directly relevant to your career aspirations.
List Education With Most Recent First. Include all qualifications, with most recent first. Go into to some detail of your degree if relevant, especially any special projects or dissertations.
Non-relevant Work Experience. This would include part-time or student jobs that show you have developed a work ethic and skills, but are not necessarily in your chosen career or degree field. Put your most recent first, keep the description short.
Hobbies and Interests. Keep this section short, sweet, and professional. Employers want to see you have interests, but they do not need detail.
Tailoring your CV
Making small changes to your CV when applying for different jobs can make a big difference to your chances of success. The best way to do this is to read the job description thoroughly and mimic key words or phrases. You can also prioritise your achievements and experience to best meet the 'requirements' section of the job advertisement. Even if the job titles you are applying for are the same, check the job description and make those small changes.
Example
Job descriptions are full of keywords that you can use to get your CV noticed. Here's an example of a job ad, on the left, and a tailored opening statement on the right. See how the keywords match: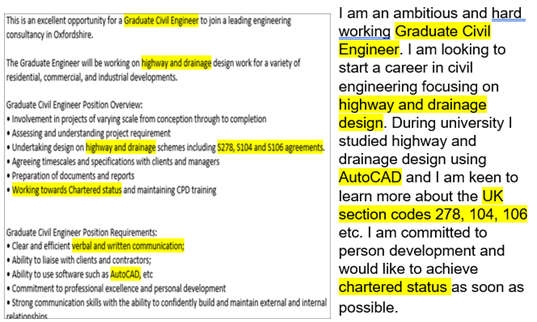 ​
Other Tips
That extra effort will go a long way to securing an interview. Here are a few final tips that will help:
Mention your passion and interest in the job/field/discipline in your opening profile.

Don't over-design your CV, simple is better. Automated systems can only read text, not graphic images.

Stick to a regular format, employers scan hundreds of CVs. If information isn't where they expected it to be, it gets missed.

Two pages is enough.

Don't forget - use those keywords in your CV!
If you'd like to discuss your job search, contact us here.
See our live jobs here.