Back to Blogs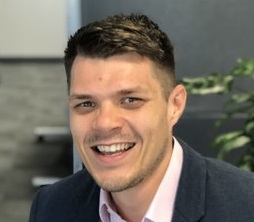 Water Leakage Market Overview 2022
Kent Streek has written a short overview of the water leakage recruitment market and salary trends. Please reach out to Kent or the team if you have any questions.
The last twelve months
​The beginning of 2021 saw the Covid-19 pandemic continue in full swing and national lockdowns and working from home resulted in a significant increase in domestic water usage. As a result water companies' demand for technical leakage specialists surged, as pressure on the mains system in residential communities heightened. There was a noticeable gap between supply and demand of suitably qualified talent. To further compound the issue, Ofwat were already putting pressure on organisations to hire more people into the industry to meet leakage reduction targets.
Despite this elevated increase in need for all levels of leakage personnel, due to a lack of any increase in funding, salary levels only rose in line with national averages. Performance bonuses are relatively normal across the sector, based on leaks found, but again, these remained stable throughout the year.
​Outlook
​We anticipate demand for skilled water leakage staff will continue to increase in 2022. Whilst further total lockdowns (at time of writing) seem unlikely, the nation is settling into pattern of more households with people working from home than pre-pandemic. Major telecoms projects and HS2 will also be looking to hire those with similar skillsets so we expect competition for workers will be greater still. We expect high demand for roles such as validation technicians and experienced leakage technicians.
​If leakage continues to be a problematic area for water companies and Ofwat's targets become harder to reach, the industry will have to offer higher salary levels in 2022 to attract workers.
​2022 Salary Ranges – Water Leakage​​
​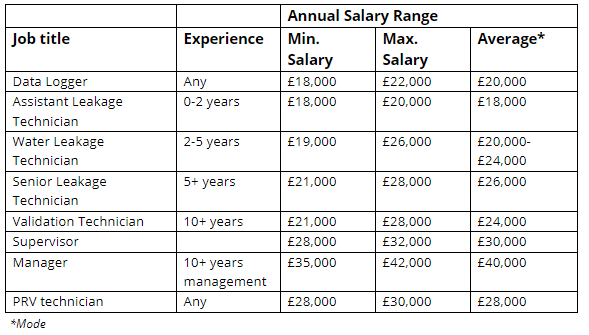 For enquiries and more information, please contact Kent Streek here.