Back to Blogs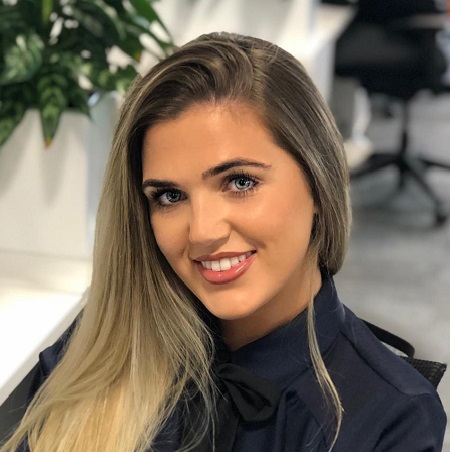 IWD2022: Q&A With Harriet Simmonds, Senior Consultant Highways
​Harriet Simmonds is a Senior Consultant with Carrington West's highways team. She began her career in recruitment having spent time in retail and sales roles, and she quickly progressed to her current progression having found her niche and expertly built her experience in the sector. Traditionally, highways engineering and technical roles are dominated by men, so we asked Harriet how she thinks we can help #BreakTheBias.
Q. What do you think are the barriers to there being more women in engineering and technical roles in the highways sector?
I think there are many factors that might prevent women from entering the highways sector. I have had women candidates say they feel they may not be taken seriously in male dominated teams and are actively looking for companies that already have women in them. Sadly it is also not uncommon to see Linkedin posts of women in the sector saying that they feel they aren't taken seriously if they don't have profile pictures of themselves in their work or site clothing.
Q. How do you think we can help employers overcome some of these barriers?
As recruiters we are often under pressure to fill roles quickly, but I think it is important to take time to understand the team culture and where possible encourage organisations to talk about diversity in their teams. It encourages other women to apply, as they will trust that their needs will be met and their opinions valued.
Q. Has there been any noticeable change in the gender ratio of roles you recruit for?
I wish I could say yes to this, but the sad fact is that I rarely speak to women within the sector about technical roles. It is very male dominated.
Q. Do you think there's a gender bias in the recruitment process?
No I don't, but as I said before, I do think we can do more to encourage women to apply by using role models and case studies to attract candidates from all backgrounds.
Q. Why did you choose highways recruitment for your career?
I was working as an Estate Agent and wanted a more fast paced and financially rewarding job. Recruitment offers a great career progression path, I had already decided that I was interested in a people orientated and customer facing career, but recruitment goes one step further and allows me to develop many other skills.
I didn't specifically choose highways, however, now if I could choose any industry to recruit for I would still pick highways! I love the variety of roles I work on, and the more I learn the more interested I have become. I also feel it's a very busy sector to be in as there is always lots going on and highways works to be done.
Q. How have you found working at Carrington West?
The culture at Carrington West is great. When I first started at Carrington West there were only 3 other female consultants I now look around and there are female consultants across the teams which is great to see. I love the fact that we when we advise our clients to be more diverse we are doing so based on our own success.
Q. Which women most inspire you?
There are many but if I had to pick a couple I would say firstly Malala Yousafzai for speaking out publicly on behalf of girls on their right to learn. She then used her voice to set up a charity dedicated to giving every girl an opportunity to achieve a future they chose. I think in some parts of the world we have been lucky to have access to education and opportunity and it is very easy to forget that this isn't the case everywhere. I would also say Marilyn Monroe is inspiring, as she was a cultural icon and was a big believer in sizes not mattering and women empowerment. I love that she was strong and glamourous!