Back to Blogs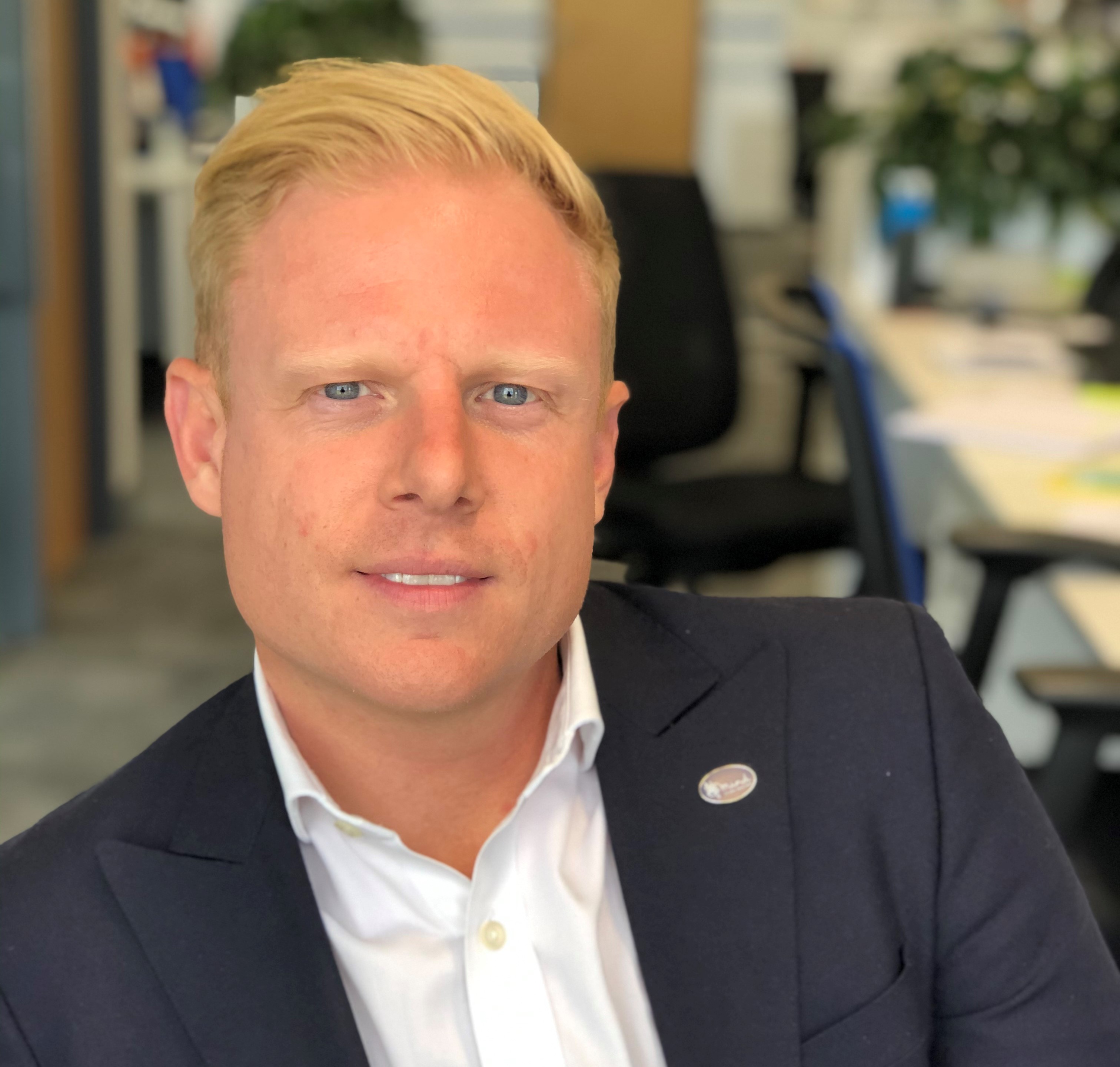 UoP Entrepreneur in Residence - Simon Gardiner, Co-founder of Carrington West
The following article published on the University of Portsmouth website introduces Carrington West co-founder Simon Gardiner as one of their Entrepreneurs in Residence. As well as his passion for leading our business and the teams here at Carrington West, he is equally passionate about sharing his knowledge and experience with the next generation of budding entrepreneurs. You can read more about Carrington West's partnership with the University of Portsmouth here.
The University of Portsmouth has recruited an additional 11 entrepreneurs to join its Entrepreneurs in Residence (EiR) programme that offer business start-up advice to students, alumni or staff to launch or grow their business.
​One of the new EiR's is Simon Gardiner. Simon is a University of Portsmouth graduate and Co-founder of Carrington West, a technical recruitment company in Portsmouth.
The company is a multi-award-winning organisation, 70 people strong and has a turnover of £50m in a year, with an annual staff retention rate of 92 per cent. Carrington West has been named as both 'Portsmouth's Employer of the Year', and the 'Best Recruitment Company in the UK to Work For' (2016 and 2019).
With other businesses in the hospitality and property sectors, Simon's philosophy is one of constant self-development, culture creation and ensuring everyone he works with has a clear vision for themselves, both inside and outside of work.
"I am excited to support students who have interest in entrepreneurialism and business leadership. Small businesses can be the life blood of our communities, and building them is something I am passionate about."
Simon works closely with his colleagues and coaches them on their goals, habits, and mindset to ensure that everyday is an opportunity, whilst finding daily happiness in the progress on their journey.​
Simon Gardiner offers particular expertise in:
Pre-launch, starting and scaling a business

Formulation of effective recruitment procedures and candidate coaching

Vision setting, goals setting and objective planning

Effective working, planning your time and self-management

Mindset, focus and personal performance

Creating a winning company culture
​
Find out more about Entrepreneurs in Residence here.
https://www.port.ac.uk/collaborate/business/business-services/entrepreneurs-in-residence/simon-gardiner