Back to Blogs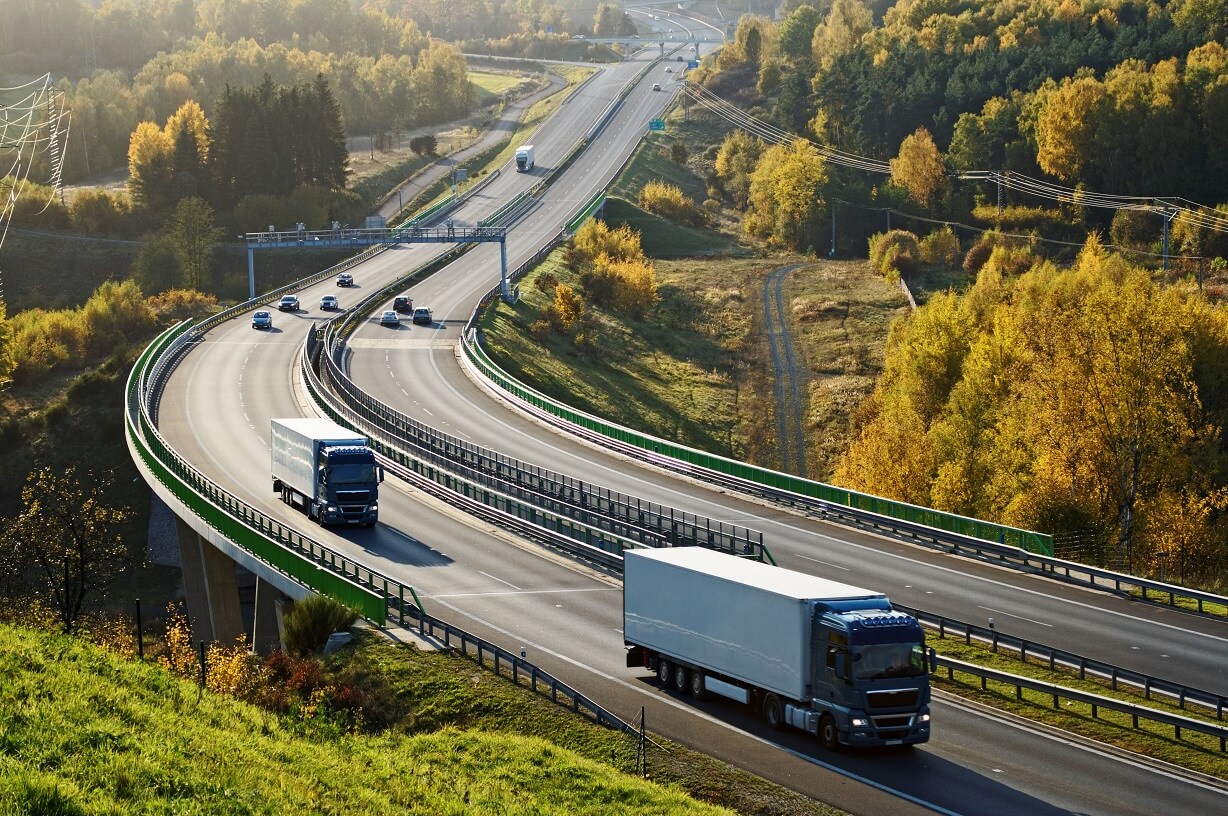 HGV driver shortage & the highways sector
​Over the past few weeks we have been hearing about how a shortage of HGV drivers is affecting the UK supply chain, and may even hinder economic recovery. In this short Q&A with our highways Lead Consultant, Luke Clifford, we hear his take on the current skills shortage.
Q: We've heard about how the retail and food industry have been affected by a HGV driver shortage, but what is the current situation in the highways sector?
Luke: Currently we're seeing a large number of driver related roles in the sector, with clients in surfacing, civils projects and maintenance schemes all stating a shortage within their supply chain. Ultimately we've seen this come from a reluctance to switch employers by those in permanent work alongside drivers leaving the UK during the past year too. The knock on effects are substantial but not impossible to overcome, as long as plans are put in place by the government to assist in the short term here.
Q: Are pay rates increasing as a result of the shortage?
Luke: We haven't seen a knee jerk reaction from the majority of employers as of yet, most are taking it on a case by case basis with the importance and urgency of some projects seeing a slight increase to alleviate any additional pressures to deliver. There's an argument to be made that pay rates have stagnated, with some blaming the shortage of candidates on this, however the three key reasons for shortages at the moment are an aging industry, the UK leaving the EU and changes to IR35 legislation. What employers can control is how well equipped they are to deal with the changes to IR35 and ensuring their supply chain is also in-line with this.
Q: If we are to plug the skills gap quickly, what do you think would be the best short term solution?
Luke: The government are making the right call in looking into emergency temporary visas for some of the skills shortages like HGV Drivers, however we need to look further ahead to also reduce the risks of this happening further down the line. Training programmes, bursaries and incentives for employers could all be implemented in the medium term too.
Q: And in the long term?
Luke: Ultimately this is a problem experienced across the Highways sector in a number of key roles and areas. The jobs market is flying at the moment but the number of potential candidates available is deteriorating, so it's a growing issue as we look to recover the economy post pandemic. Affordable training, apprenticeship schemes in differing areas but also continuing to evolve this alongside the ever changing tickets and qualifications required in the industry
Q: What is your number one piece of advice for employers generally looking for staff at a time where there is a shortage of available candidates ?
Luke: A defined, clear recruitment plan that follows swift timescales will increase your chances in this market. Clarity surrounding pay, locations and working practises within a role are vital – if this is made clear at the very start of the process everyone's on the same page. Speed is also a key part of any recruitment plan – moving quickly on CV's, providing feedback, interviewing and offering must be done. If your plan isn't clear and you're not acting swiftly then you'll find out you've lost out to a business who has this process locked down.
​
For more information please contact Luke Clifford on luke.clifford@carringtonwest.com.