Back to Blogs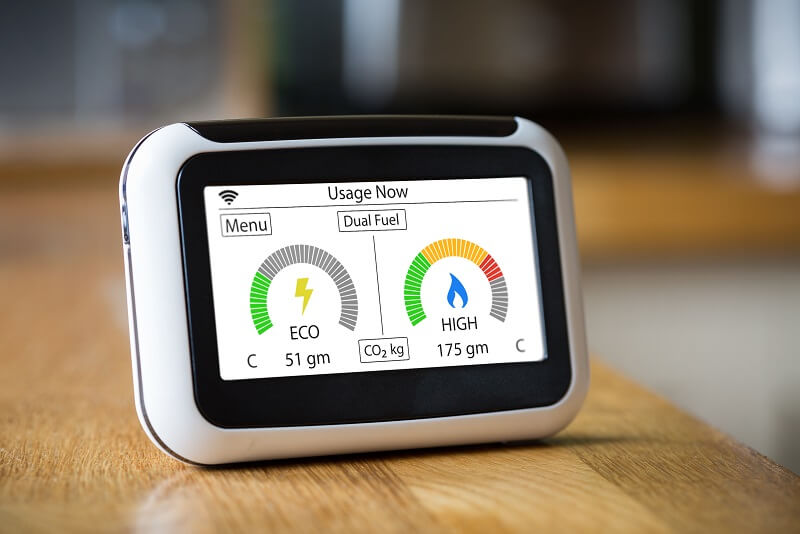 Have you considered a career in smart metering?
​It may not sound like the funkiest of careers, but the smart meter business is booming, and we need you! If you currently have a mental image of white vans and boiler suits, long shifts and a lot of time between jobs in traffic jams, you will learn a lot by reading on. You maybe surprised to learn that the working environment, the tools, training and the career opportunities in the sector make it a great job choice for people from so many different backgrounds and with varying work and life experiences.
What is smart metering?
Smart meters allow companies and individuals to monitor their energy usage with the objective of being more energy efficient to save money and reduce consumption levels. There is a wide range of jobs related to the design, planning, installation, testing, maintenance and reading of smart meters as well providing energy efficiency advice.
A day in the life of a smart meter technician can be varied dependent on the role they were hired for or the specialist skills they develop as their career advances. One day you could be climbing buildings to fix a cable (in a safety harness and only with full training and support of course!) and other days you could be having a cup of tea and chat with someone who needs a little extra time to understand how their meter works.
Typically, smart meter jobs are found within energy and utility companies with many offering full training and/or apprenticeships especially for the installation, testing and maintenance roles.
What skills do I need?
A smart meter technician will work at the customer's premises, be it a domestic home or a commercial setting. Whilst it is important to be technically minded, increasingly we are seeing employers focus on the interpersonal skills that are more difficult to provide training for, such as a customer service mindset. As a representative of the company you work for, your communication skills and approach to problem solving can be as important as your technical know-how.
In the current market, the majority of roles we advertise will require some form of previous experience and require you to hold qualifications such as CCN1, MET1 and MOCOPA. However, we are seeing steady stream of roles come to market for those looking to enter the sector for the first time. Basic entry level qualifications such as 4 GCSEs including Maths and English are often required although other technical work experience can help you access entry level training. Existing gas safe qualifications will help you enter at a slightly higher level, but choosing an employer that provides ongoing training ensures your skills remain up to date and relevant.
Design and electrical engineers in smart metering will likely have a solid academic foundation, in the form of national diplomas or similar vocational qualifications. You may also have joined an engineering apprenticeship scheme.
What are the tools of the job?
Technical jobs come with kit. The employers we work with will supply all the needed safety kit, top of the range branded tools and a new and well-maintained vehicle to enable you to visit sites. Even if you choose to work on a temporary or contract basis, a reputable employer will supply everything you need to be safe and do the job well, so you should not have to make any financial outlays yourself to join the trade.
What are the career development opportunities?
More and more investment is being made into training and career development by hiring organisations. The government's target to be carbon net zero by 2050 means the sector is growing and thousands of opportunities will open up across the country over the next few years. Organisations will need to take it upon themselves to provide training, retraining and upskill programmes to attract and retain workers which means this is a definite growth sector with plenty of opportunities opening up in the future. To keep your skills up to date and to make the most of what is on offer, look to work for a company that offers on the job training and support. There are some that will enrol you on an academy style training programme and we expect to see more of these in the future. This approach can only benefit your career advancement trajectory.
How flexible is the job?
Most companies offer shift working for their smart metering teams. Post pandemic, workers are demanding more flexibility from their employers. Unfortunately, it isn't practical for smart meter technicians to work from home! But, what the pandemic has done, is fast track changes in shift patterns and the increased the provision of part time work, to make jobs more suitable for people to fulfil their family obligations, or simply improve work/life balance. The result is that opportunities are now available for a broader sector of society. We are pleased to see that most of our clients have embraced these changes quickly and efficiently. The many advantages of hiring people with so many different backgrounds and experiences are two way and organisations are already seeing the benefits of employing a more diverse workforce. For you as a future employee, you get to work in a dynamic and advancing industry that really cares about its people.
For more information and to discuss all levels of roles in smart metering, please contact Ryan Williamson.