Back to Blogs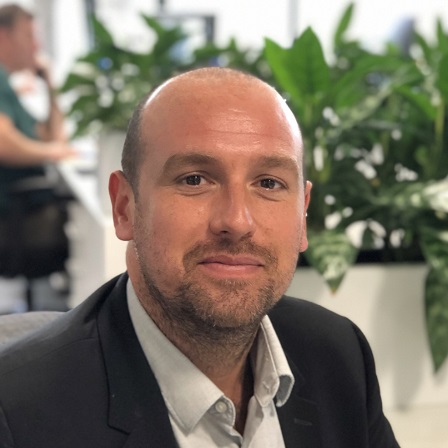 Positive outlook for job seekers in the water industry.
Carrington West has been working in the water and utilities sector for ten years now. It has been quite a journey but it is fair to say the recruitment activity in the sector has been relatively stable over that time. What has changed is the nature of the skills and experience employers demand. On the one hand, this has created the potential for an emerging skills gap as the workforce takes time to react. The good news is, on the other hand, this brings investment into training and career development as employers look to upskill, reskill and invest in their employees to ensure they are in the best position to deliver future projects. Opportunities across the sector are varied and despite current challenges there is an abundance of roles coming to market every week.
2021 Job Market Overview
The latest government funding cycle for the water industry, AMP7, officially started in April 2020. The initial flurry of activity that may normally happen as a result was temporarily stalled as the country was in the initial grips of the coronavirus and the first national lockdown. Like most industries, all but essential works were in operation. This quickly eased as the industry adapted to a new way of working and it was very much "business as usual" for everyone including hiring managers.
One year on and hiring activity is still buoyant with organisations adapting well to virtual interviewing and on-boarding. However, we have seen that many water companies have shifted their focus to the short-term issues they face as we still battle through the pandemic. Post pandemic planning is being reviewed and adjusted as the demands on the network have shifted. It remains unclear exactly when we will emerge from this very different way of operating. This has affected individual projects of all scales, from scheduled improvement works to over-arching policy decisions such as the currently paused/delayed Environment Bill.
Whilst this may seem like it would flatten the job market, the good news is that the industry has some ambitious targets to meet over the coming years that is having the opposite effect. These include a commitment to reaching net zero carbon targets by 2030 as laid out by the government across the energy and utilities sector. Of relevance to those of us in working in recruitment or those in the sector hiring or job seeking, is the fact that as a result of an ambitious roadmap, whilst there is huge demand there is also a notable skills gap. The industry at large has made in-roads into addressing this skills gap by embracing an employer-led approach to training tomorrow's workforce with apprenticeships and vocational courses. However, it is not a quick fix and there is a need today for qualified professionals to work on innovative and forward-thinking projects to deliver against targets, as well satisfy the demand for maintenance and supply in a challenging 2021 market.
A Future of Opportunity
This is a rosy situation for job seekers who are looking to enter the sector or to upskill to more niche skilled roles. There is the opportunity to join organisations that are ready and willing to invest in learning & development programmes to future proof their talent supply. For hiring managers, having the benefit of being able to offer clear career development plans, robust learning pathways and involvement in exciting and innovative projects is comforting that they will reach the best technical professionals in the market.
In more general terms, the market is entering a period of renewed positivity. IR35 changes came into force at the beginning of April. Any previous preoccupation with the changes has now passed and it is fair to say that early indications are the contract workforce and organisations will adapt. Coupled with the easing of Covid restrictions, the overall outlook is good.
Our Advice
Our advice to anyone considering entering the sector or looking to make a career move within it is to do some research. Understand the impact of automation and digitalisation in your specific role for example. Keep up to date with major upcoming projects and fully understand how your current skills can be honed and refined to further your career so you can take advantage of any opportunities on offer. For more information on jobs, career advice or CV writing please contact the water team today. ​