Back to Blogs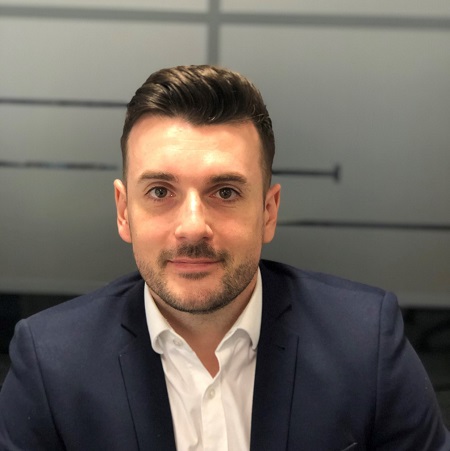 ​Changes to IR35 came into force on April 6th. We speak with highways Lead Consultant Evan Brookes to get his views on the immediate aftermath of these much anticipated and debated changes, and how contractors and hiring managers in his sector have been affected.
Changes to IR35 came in earlier this month - has the sky fallen in?!
Not at all! It has certainly created a stir in the market, but many client we are working with have predicted an increase in using temporary staff in 2021 compared to 2020 and we are already beginning to see this. We believe the contract market will be busier than ever with the level of funding the government has planned for the Infrastructure Sector.
Leading up to April 6th, what were the biggest challenges for your clients?
I think the biggest challenges clients had were firstly getting to grips with the IR35 legislation and understanding what it is and what has changed. Secondly, getting water tight and robust systems in place to manage their current and future contingent workforce in a way that mitigates risk for all parties. We played a very active part in educating and assisting our clients with processes.
Do you think organisations have adequately overcome those challenges?
I would say most clients have dealt with the changes well and within the relevant timescales. There have, however, been clients who have not been as willing and open to understanding the legislation changes and therefore have not set up a "slick" process compared to those that I would describe as more open minded.
Have you seen a change in pay rates for contractors as a result of IR35 changes?
Not as of yet. Both contractors and companies seem to be starting communication around this for those who have been deemed inside IR35. Once companies realise they may be missing out on the best talent available due to not paying increases for positions deemed inside IR35, I believe the market rates will slowly begin to increase.
Now the deadline has passed has the dust settled enough to be able to predict what the impact on the engagement of private sector contractor in the highways and transport sector will be?
I think the IR35 changes are still pretty fresh, so it is quite hard to predict the long term impact. However, we work with some of the leading consultancies globally who have told us they plan to use contractors more than ever with the level of work they have over the next few years. I believe the IR35 changes will boost contract recruitment, as companies will have more knowledge and robust systems in place to hire staff.
Do organisations have robust assessment systems in place or are you seeing contractors contesting their SDSs?
Most clients we work with have robust systems in place which benefits not only themselves, but the contractor and us as the agency. Unfortunately, there are still organisations making "blanket bans", meaning they are not allowing contractors to work limited and are not even going through the assessment process. Yes, I have seen candidates contest their SDS, but few have been successful in doing so.
What are the options for contractors to contest their SDS?
The options for contractors are fairly limited when it comes to contesting the SDS. They have a legal right to do so. The normal path would be to respond to the agent or person in the organisation with a clear outline of the points you disagree on and the reasons why, then requesting a re-assessment to be made to see if the decision can be changed.
Have national lockdowns and the current Covid situation meant contractors are more willing to adapt to keep their jobs rather than just look elsewhere?
Absolutely. I think where organisations have given contractors the option to continue to work from home during the pandemic to assist with the projects they were tasked to complete, there does not seem to be much incentive for people to move due to the "uncertainty" of it all. When contractors and organisations adapt and adapt well, it seems to work out. Where organisations do not adapt and try to enforce candidates to work in offices or stop giving them work, naturally candidates begin to look for new roles.
How are you supporting clients going forward?
I am continuing to educate clients on IR35, offering our tool IR35 complete. IR35 Complete has been a great success, showing adequate levels of reasonable care for all parties involved and it is really simple to use. It is also insurable, indemnifying all parties in the chain, mitigating any risk.
What advice are you giving organisations that are looking to hire contractors but are nervous that the risks and liabilities are too great?
Keep open minded and ensure you work with agencies who are knowledgeable on the changes and have robust systems in place to mitigate risk. It is essential for organisations to understand what IR35 is and how to deal with it. Agencies like ourselves experienced the public sector changes in 2017 and actually excelled at a rapid speed once it had happened, putting us in good stead for the Private sector changes in 2021. I would also advise companies who are making "blanket bans" to think again, as you are likely going to lose current talent in the business and prevent the best talent in the market wanting to join you. It is important to see this as an opportunity to get ahead of the competition, not fall behind it. Organisations enforcing blanket bans do not demonstrate the levels of reasonable care HMRC expect.
What advice would you give candidates who have an outside IR35 determination to ensure they continue to meet the Outside IR35 demands?
Contractors also play a huge part in ensuring the SDS they are given is valid. We ask the organisation and the contractor to inform us of any changes to working practices and also put in place quarterly or half yearly assessment checks to ensure nothing has changed if we have been given no update. Contractors have been given the same level of information as clients to ensure they understand the process and what is needed.
​
If you would like to know more about IR35 or access our tools please visit our IR35 page or contact a Carrington West consultant today.