Back to Blogs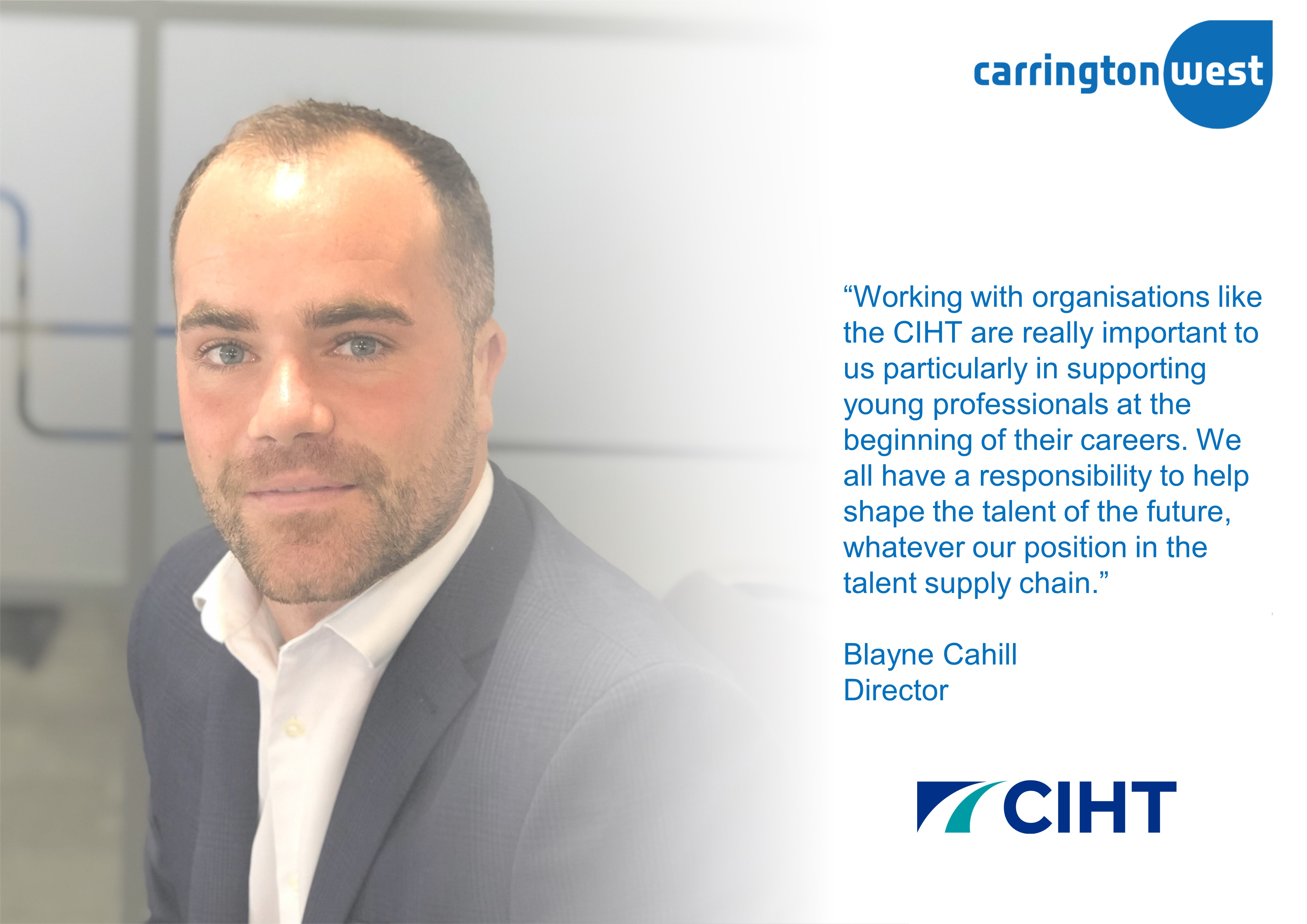 A Review of the CIHT Young Professional Festival, October 2020
Carrington West Highway's Director, Blayne Cahill, presented at the CIHT's Young Professional Festival and was invited to sit on the summary panel at the end of the event. Here, Blayne gives his thoughts on some of the topics covered and looks to a bright future for young engineers in the highways sector.
​"On Friday 23rd October I was fortunate enough to be a panellist on day 5 of the CIHT's Young Professionals Festival, an excellent event which offers unprecedented levels of advice and support to young professionals entering the highways & transportation sector.
The panel was chaired by Deborah Sims and we were joined by some exceptionally knowledgeable speakers including, amongst others, Sue Percy CBE - Chief Executive of the CIHT and Lizi Stewart, MD of UK Transportation for Atkins.
The theme of the discussion was 'The Future of Our Sector', with topics covered including the green agenda, design & planning, emerging technology, skills, equality, diversity & inclusion.
Throughout the discussion some key themes emerged, not least the work that still needs to be done around climate change and more locally, the slow progress around ED&I within the highways & transportation sector. However, what struck me most was the energy of the young professionals who contributed via talking heads videos and the degree to which they hold the key to challenging existing thinking and driving innovation and change.
My personal conclusion was that the industry faces a lot of challenge in the coming years, but with that the next generation of young professionals will have more opportunity than ever to make their mark. It is their energy, ingenuity and innovation which will determine whether or not we can reverse so much of the damage we are causing to the environment and whether or not this sector steps up to catch up with others in key areas of ED&I.
In spite of all the challenges, I left feeling like the future is bright! I truly believe there is a demographic of young engineers entering the industry who are going to bring about a lot of much needed
positive change!"
​
For more information on graduate and young professional roles, the current market and skills in demand please contact Blayne or a member of the highways team.