Back to Team
Jack James
Principal Consultant - Telecoms
​Jack is a Principal Consultant working with telecoms professionals across the UK. He is responsible for placing permanent candidates within project delivery in the UK. He is passionate about providing an exceptional service to both his clients and candidates, using industry knowledge to advise and build long term relationships.
Jack began his career at Carrington West as a resourcer with the utilities & power team where he developed his recruitment skills by undertaking extensive market research, producing insights on talent movement and skills in demand as well as sourcing ideal candidates for the team's clients. In 2023, Jack attended the UK Fibre Awards to represent Carrington West as category sponsors, and as of August 2023, Jack has been selected as a finalist for both REC and Global Recruiter's Best Permanent Consultant 2023.
Before moving into recruitment, Jack had a successful career in teaching where he developed his passion for providing education and guidance to teenagers as they neared the end of their education and looked to embark on their future careers. Jack is a keen sportsman and family man, he spent many years playing football before deciding to hang the boots up to spend more time with his family on the weekend.
​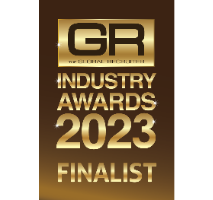 Global Recruiter Awards 2023 - Shortlisted as Best Permanent Recruiter

REC Awards 2023 - Shortlisted as Permanent Recruiter of the Year
​