Back to Team
Cameron De Wit
Lead Consultant - Town Planning
Cameron is a Lead Consultant in our rapidly growing town planning team where he works with local authority and private sector organisations to supply permanent and interim recruitment solutions.
His relationships with both candidates and clients have developed quickly so he is able to access a nationwide talent pool. Cameron's sector knowledge is particularly in-depth with a focus on the skills and operating environment of development management planners, policy planners, planning enforcement specialists, regeneration planners, urban designers & conservation planners. Cameron won the Global Recruiter awards category Best Temporary Consultant in 2022. In the REC Awards 2023, Cameron was a finalist for Best Temporary Recruiter.
Prior to his career in recruitment, Cameron worked in sales management where his communications and interpersonal skills resulted in a quick succession through the ranks. He holds a degree in Sports & Exercise Science from the University of Portsmouth and when not at work, Cameron likes to keep fit. He is an avid gym goer and likes to participate and watch numerous sporting events.
​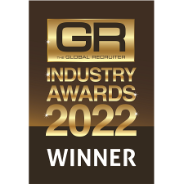 Global Recruiter Awards 2022 - Best Temporary Consultant

REC Awards 2023 - Shortlisted as Temporary Recruiter of the Year
View consultant jobs - Cameron De Wit