Back to Blogs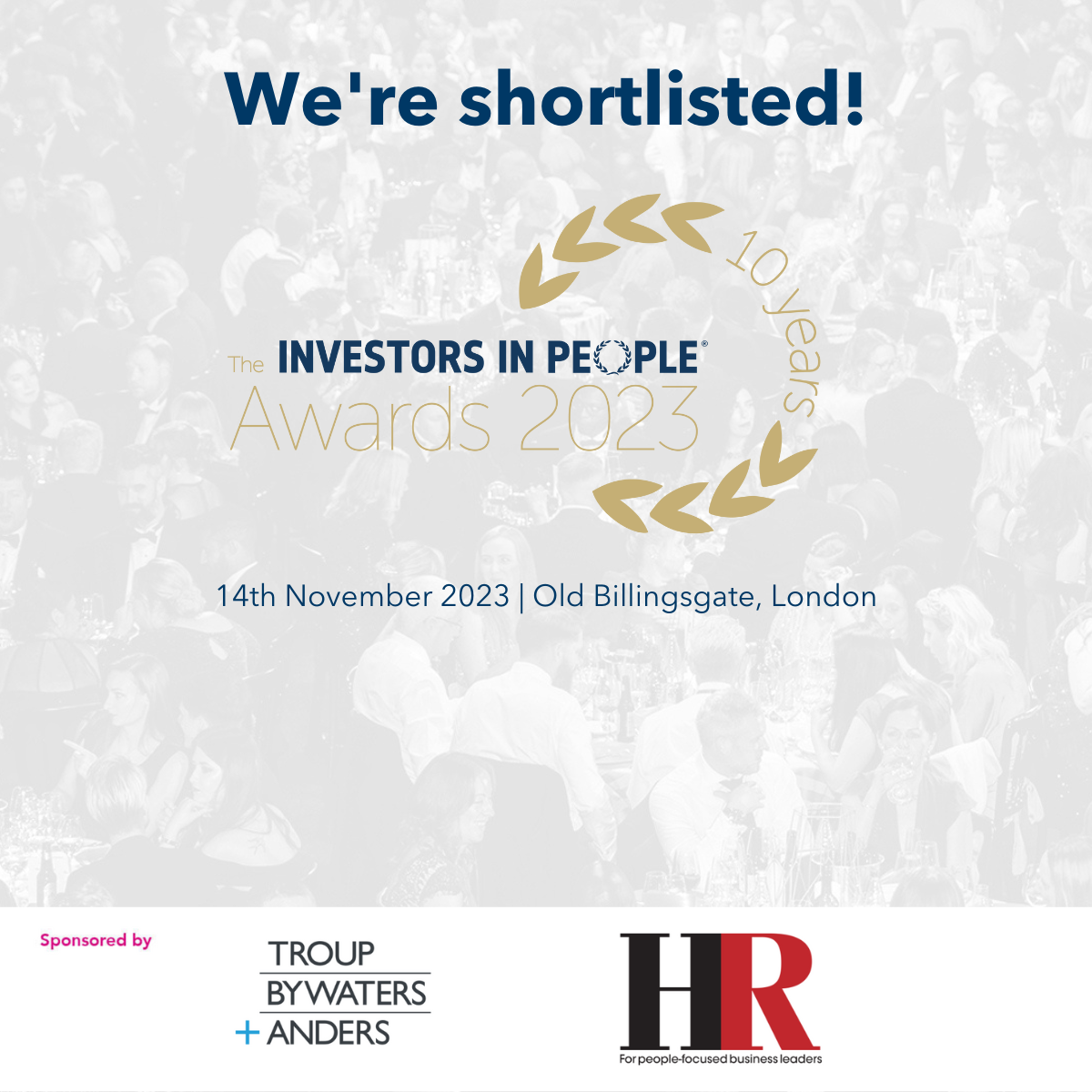 A Shortlist Hat-trick for Carrington West!
​We are delighted to announce that we have been shortlisted for three awards at this year's The Investors in People Awards;
Award for Reward & Recognition

Award for Leadership & Management

HR Person of the Year - Emily Christmas, HR Manager
James Fernandes, Managing Director said, "We have grown quickly over the past couple of years and this will always present challenges. To overcome these, we have remained steadfastly committed to putting our people first, and working within the Investors in People framework. To be recognised by them for the work we do is an honour."
James goes on to say , "Our senior team, Simon Gardiner, Alex Kerr, Nick Rowe, Blayne Cahill, Gavin Hills and I are passionate about creating an environment that is built on being better; being better employers so our teams could be better professionally and personally and in turn our service offer could be the best."
HR Manager and shortlisted HR Person of the Year, Emily Christmas says,
"I am honoured to be on a shortlist alongside other HR professionals from the IIP family. IIP have been a massive support to us in our journey. I would also like to thank everyone in the CW team; without a positive culture and high engagement, we would not be where we are today."
We are also happy to share that we have been fortunate enough to be shortlisted in two recruitment industry award shortlists also being held in November, by Global Recruiter magazine and the Recruitment & Employment Confederation (REC).
About Investors in People
Investors in People have been making work better for organisations across the world since 1991. We worked with over 11 million people and over 50,000 businesses. Because happy people are healthier people, and healthier people are more productive. Productive people are good for business, and in turn, society. See where we are going with this? If you'd like more information about Investors in People, what we do and who we are working with, visit www.investorsinpeople.com. For press and media enquiries contact marketing@investorsinpeople.com
​
For enquires
Amanda Ansell
Head of Marketing
amanda.ansell@carringtonwest.com
023 9387 6000