Back to Blogs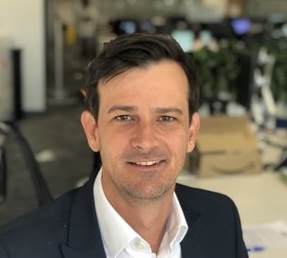 The Outlook for the Built Environment Sector Remains Positive - 2023 Carrington West Salary Surveys & Guides
​We are very pleased to announce that our 2023 Salary Surveys & Guides are now available to download from our website. These helpful and informative guides highlight some of the hiring and salary trends in the markets that we service.
Our surveys cover a short 2022 market overview as well as a 2023 market outlook where our expert consultant teams share their views on expected salary trends in the coming months.
Each market has its own challenges and influencing factors but there are some recurring themes. The job market over the past year has been noticeably vacancy rich. As the dust settles and we have a clearer picture of what post pandemic working practices look like. We are beginning to see more of a disconnect between employers gradually wanting their teams to be more office based and employees standing firm in their demand for flexibility and working from home options.
IR35 and Brexit still appear to be impacting some sectors, but the current cost of living crisis has caused the biggest increases in salary levels we have seen for a while. However, most consultants are starting to sense employers pushing back as they grapple with the need to find workers immediately with the fact that they simply do not have the budgets to pay more or keep up with high inflation rates.
James Fernandes, Carrington West Managing Director says, "The built environment sector has been busy as major infrastructure projects continue to receive funding. The hiring managers we speak to daily remain confident that even with a degree of economic challenges, headcount will grow. We may see an increase in contract workers being utilised to ensure project deadlines are met. As was the case in 2022, 2023 will see employers focus on the long term development and retention of top talent."
Please visit our Salary Surveys & Guides page to download our surveys.
For all media enquiries please contact:
Amanda Ansell
Head of Marketing
T: 023 9387 6066
E: Amanda.ansell@carringtonwest.com