Back to Blogs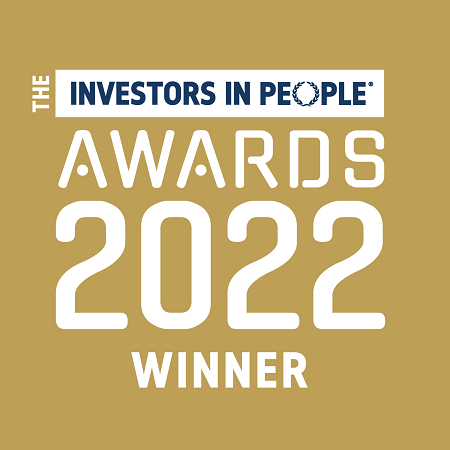 Carrington West Named UK Employer of the Year
​Carrington West was announced as the winner of UK Employer of the Year (Platinum, 50-249)at The Investors in People Awards 2022. The coveted award recognises the best of the best of UK employers committed to putting their employees and people management practices at the forefront of business. In an award ceremony in central London, Carrington West, a recruitment company based at Lakeside North harbour, also picked up an award for employee engagement.
​
James Fernandes, Managing Director said, "We are truly humbled to be recognised by Investors in People as "UK Employer fo the Year".Being able to bring back to Portsmouth two awards is very special.Each and every member of our team deserves recognition for our positive culture, and the high level of trust that exists within our business. I would like to take the opportunity to thank our fantastic team, our trusted candidates, clients, and suppliers, our IIP practitioner Cath Parish, the judging panel at the Awards and Investors in People."
​
James goes on to say ,"Simon Gardiner, Alex Kerr, Nick Rowe and I set out to create a company that was built on being better; being better employers so our teams could be better professionally and personally and in turn our service offer could be the best. The Investors in People framework has helped us maintain this focus as we have grown quickly over the past few years."
​
Paul Devoy, CEO, Investors in People, said "The Investors in People Awards 2022 marks a new chapter for us. We came together again after three years in our biggest celebration of exemplary leaders and organisations who have transformed themselves into a force of good despite the challenges. I am proud of every organisation that entered this year, demonstrating the value in making work better and setting an example for other organisations to do the same."
​
About Carrington West
Carrington West is an award-winning technical recruitment company providing high calibre talent in the UK buildings & construction, highways, transport & infrastructure, property, rail, town planning, utilities, telecoms & power, water & environmental sectors. We recruit interim, temporary and permanent professionals from entry to board level for private and public sector organisations. Founded in 2011, we have grown quickly due to the passion, integrity and excellence of our people who consistently deliver outstanding levels of service so our clients can achieve their goals. We are active members of the recruitment community striving to improve industry standards as REC members and we have proudly achieved Investor in People platinum status.
​
About Investors in People
Investors in People have been making work better for organisations across the world since 1991. We worked with over 11 million people and over 50,000 businesses. Because happy people are healthier people, and healthier people are more productive. Productive people are good for business, and in turn, society. See where we are going with this? If you'd like more information about Investors in People, what we do and who we are working with, visit www.investorsinpeople.com.For press and media enquiries contact marketing@investorsinpeople.com
​
​
For enquires:
Amanda Ansell
Head of Marketing
amanda.ansell@carringtonwest.com
023 9387 6000
​