Back to Blogs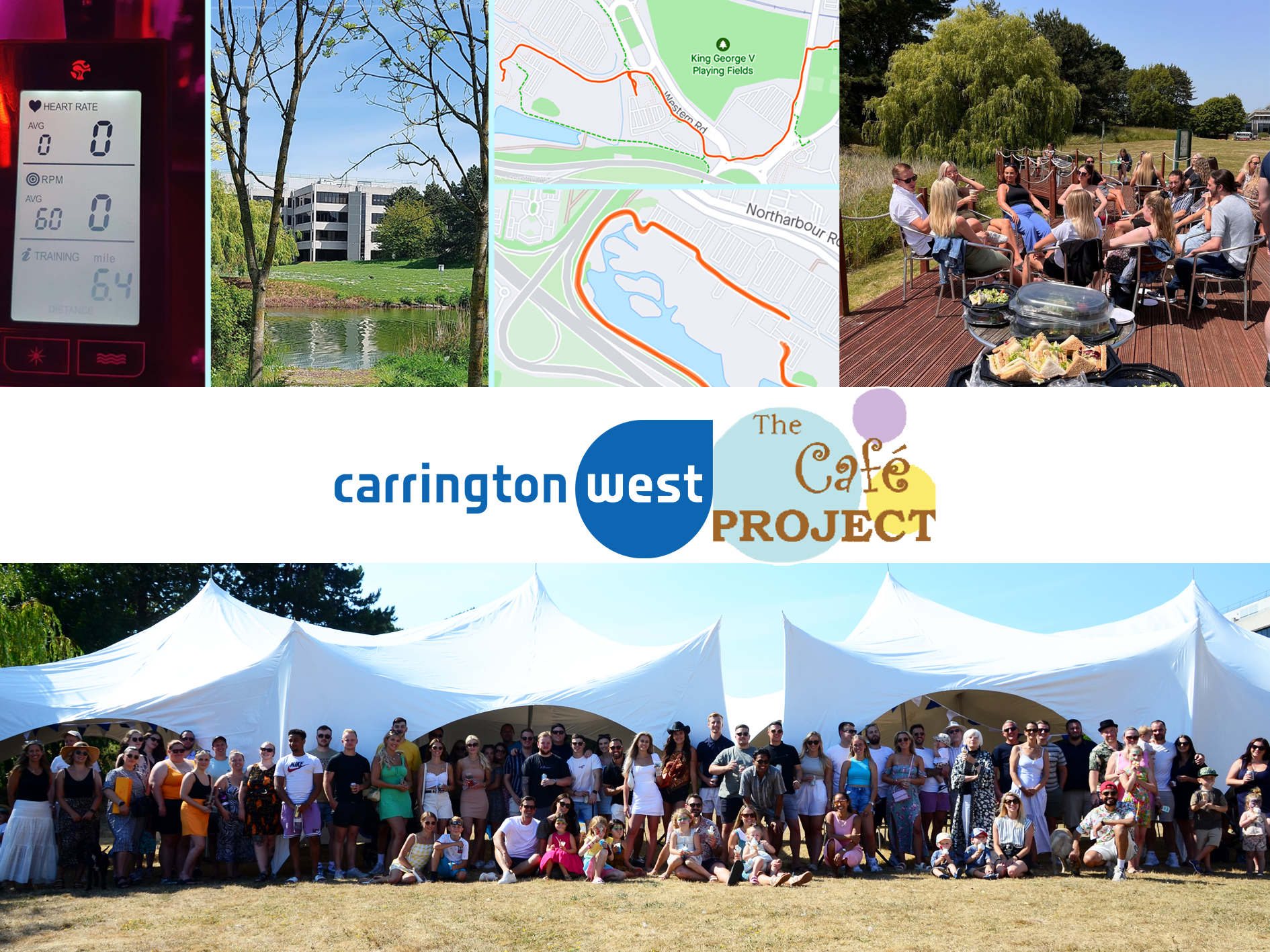 The Café Project Summer Fundraiser
​Over the past few months, Carrington West has been fundraising for The Café Project. From sponsored walking, a company picnic, and our summer party raffle, we successfully raised almost £2,500 for our chosen charity! The money will go towards new and improved kitchen equipment for the Café Dome in Basingstoke which we are excited to visit soon.
May was National Walking Month so we decided to pledge 5000 miles of movement in 31 days. This included walking at lunch, team runs, cycling to work, weekly spin classes, and even swimming! In total, after tallying up, we made up just over 5000 miles across the business. As well as improving our wellbeing and exercise habits, we made a great start to our fundraiser.
Next, we held a company picnic on a sunny Friday afternoon. Our teams enjoyed the beautiful Lakeside office grounds whilst having lunch and playing rounders together. The picnic was a great opportunity for everyone at Carrington West to unwind and raise more money for our fundraiser pot!
Finally our summer party was held on a hot day in August – drinks, ice cream, crazy golf, and more with our families was the perfect way to celebrate our year so far! Thanks to the generous donations from our partner companies, the raffle ticket sales raised enough money to smash our goal for The Café Project:
Thank you all for your donations!
Read more about The Café Project Basingstoke here.