Back to Blogs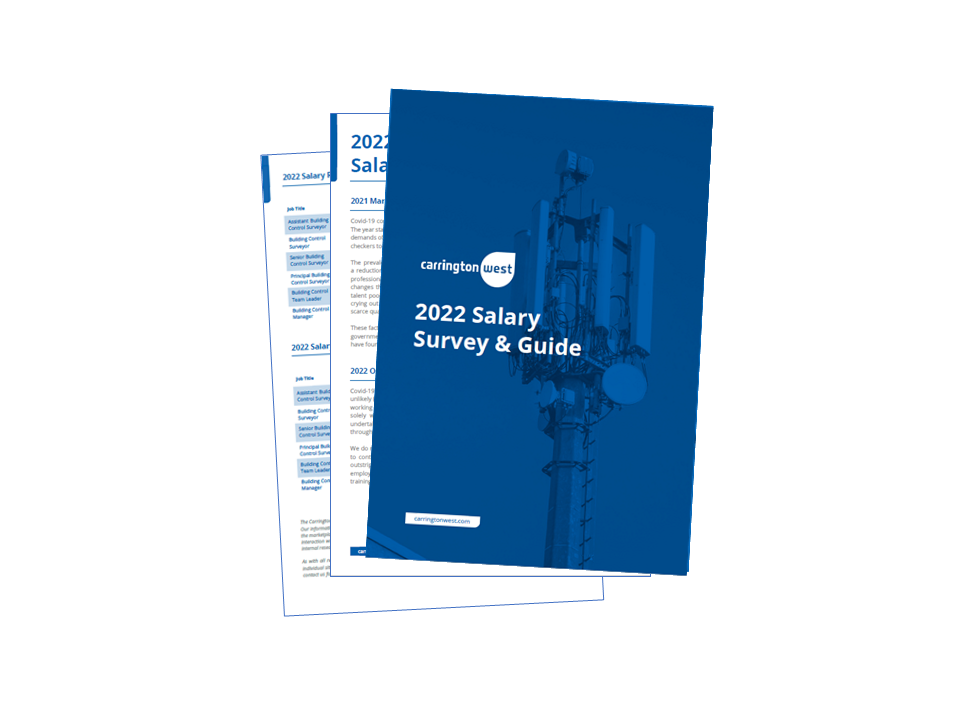 Download Now! Carrington West 2022 Salary Surveys & Guides
​We are very pleased to announce that our 2022 Salary Surveys & Guides are now available. These helpful and informative guides highlight some of the hiring and salary trends in the markets that we service.
The job market over the past 2 years has been subjected to some of the biggest changes ever seen in such a short period of time. Adding other factors such as Brexit and changes to HMRC's IR35 regulations in the private sector, and the way we work and recruit has impacted current salary levels, some more than others.
Some of the key trends mentioned by our teams across all our business sectors include:
- A smaller talent pool, whether it is down to workers leaving the UK due to Brexit or to return to other countries to be with their families during the pandemic, or some earlier retirement by the baby boomer generation, the overall market has more open job vacancies than ever before
- Some evidence of contract workers more willing to look at permanent roles, maybe they are seeking the security of full time work post pandemic, have been impacted by IR35 or are enjoying the flexibility of working-from-home only previously offered to contractors.
- Companies that looked after their employees during the pandemic are finding it easier to hire new employees now. Wellbeing and flexible working equal a perceived improvement on work/life balance and it is what job seekers expect.
Please visit https://www.carringtonwest.com/salary-surveys to download your copy today, or reach out to any of our consultants.