Back to Blogs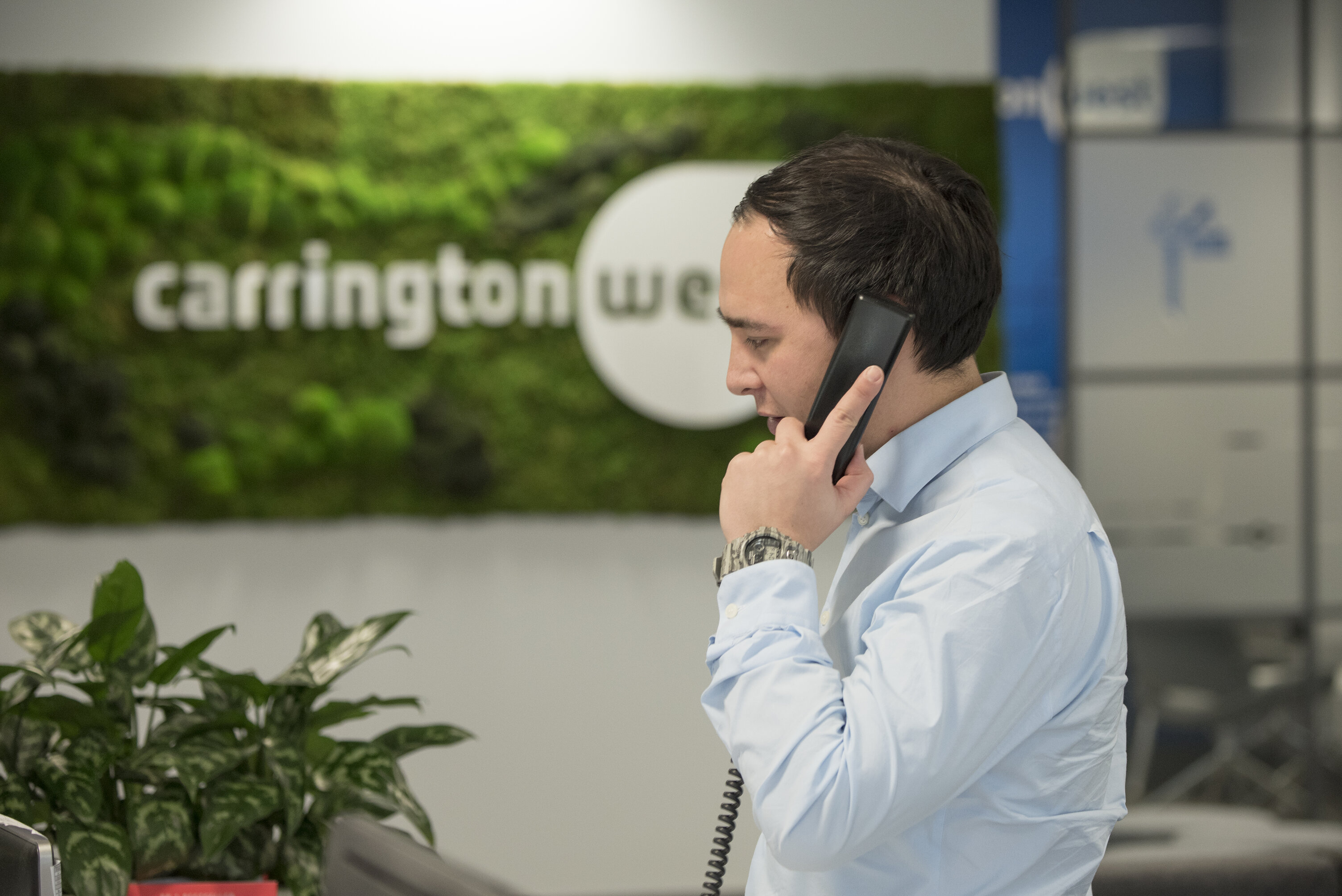 Are You Considering a Career in Recruitment?
Recruiters have a diverse skill set dependent on their role and their experience. People come to the recruitment industry from many different backgrounds, some straight from full time education, some via a sales or customer facing role and some with experience in the industry they recruit for. It is not normally a person's track record that will determine if they will become a good recruiter. It is their ability to adapt and rise to the challenges put in front of them and an innate desire to succeed. You must want to provide a service that adds real value to everyone we work with in the course of providing employment services.
Carrington West hire throughout the year for trainee or graduate consultants up to experienced Lead Consultants. Whatever level you join us, your training, career development and progression plan is unique to you. With hundreds of video hours of resources and reading material on our internal learning & development hub, plus mentoring and in-house training, whatever your learning style you will have access to all the tools to succeed in your role and advance your career.
Let's start with the basics – what do recruiters actually do? Daily recruiter life is multifaceted and most recruiters will agree that no two days are the same. At Carrington West, recruitment consultants are responsible for working with their clients and candidates, placing equal importance on the care and service they provide to both. On the one side, clients have hiring
needs that are best met when we understand and specialise in their industry sector and have in-depth knowledge of the technical job functions they will be recruiting for. This is an important learning curve for any trainee recruiter joining us. You will be part of a team that will help you quickly understand the unique challenges of each sector and the career paths within them.
Candidate care is more about counselling and advising professionals who are looking to make a career move. Through your daily interactions with job seekers and with training, you will learn how to listen to their requirements and disseminate the key skills they have so you can best match them to their next job whether it is a permanent career enhancing role or
an interim or temporary contract. The excitement and satisfaction you will get from seeing someone transition into their dream role is one of the perks of the job! Finding candidates can
sometimes feel like looking for a needle in a haystack, but all our consultants are fully supported with access to the tools they need such as access to our own comprehensive database and in-house technology, job boards for advertising searching CVs and a marketing team to help with networking events and communications.
From day one, consultants will be given guidance and help to navigate their way around our processes and resources. Technical roles within the sectors we cover are often subject to heavy regulation, so whilst relationship building, business development, account management and research are all part of the job, a recruiter also needs to be able to accurately adhere to the processes that enable us to be compliant with UK and industry specific employment laws and best practice. Luckily, unlike many firms, we have an in-house compliance team to support our consultants with daily reference checking, document processing and to stay abreast of all regulations.
We frequently survey our employees so we can continually improve our working environment. The senior management team, supported by HR, focus on making sure that everyone is happy and healthy in their job. We want our consultants to know they are valued, achieve their goals, progress their career and have fun! Flexi time, company holidays, incentives, commission
payments, frequent team-building and social events and an array of additional benefits are all offered and are just some of the reasons many of our team say they wished they'd moved into recruitment earlier in their careers. Mostly, our recruiters go home at the end of the day knowing they have changed someone's life by finding them a job and helped companies create teams that are designing and constructing our built environment.
Want to know more? Visit our Work for Us page and read our consultant stories and see our current open vacancies.